CCA 2019: Venus award for granite pilgrimage promotion
Travel to Vienna, stop for a while and come back with something very special. In the middle of May we picked up a silver venus at the CCA Gala in Vienna. The chair of the jury, Jo Marie Farwick, presented the lady to us with the words: "sensational text".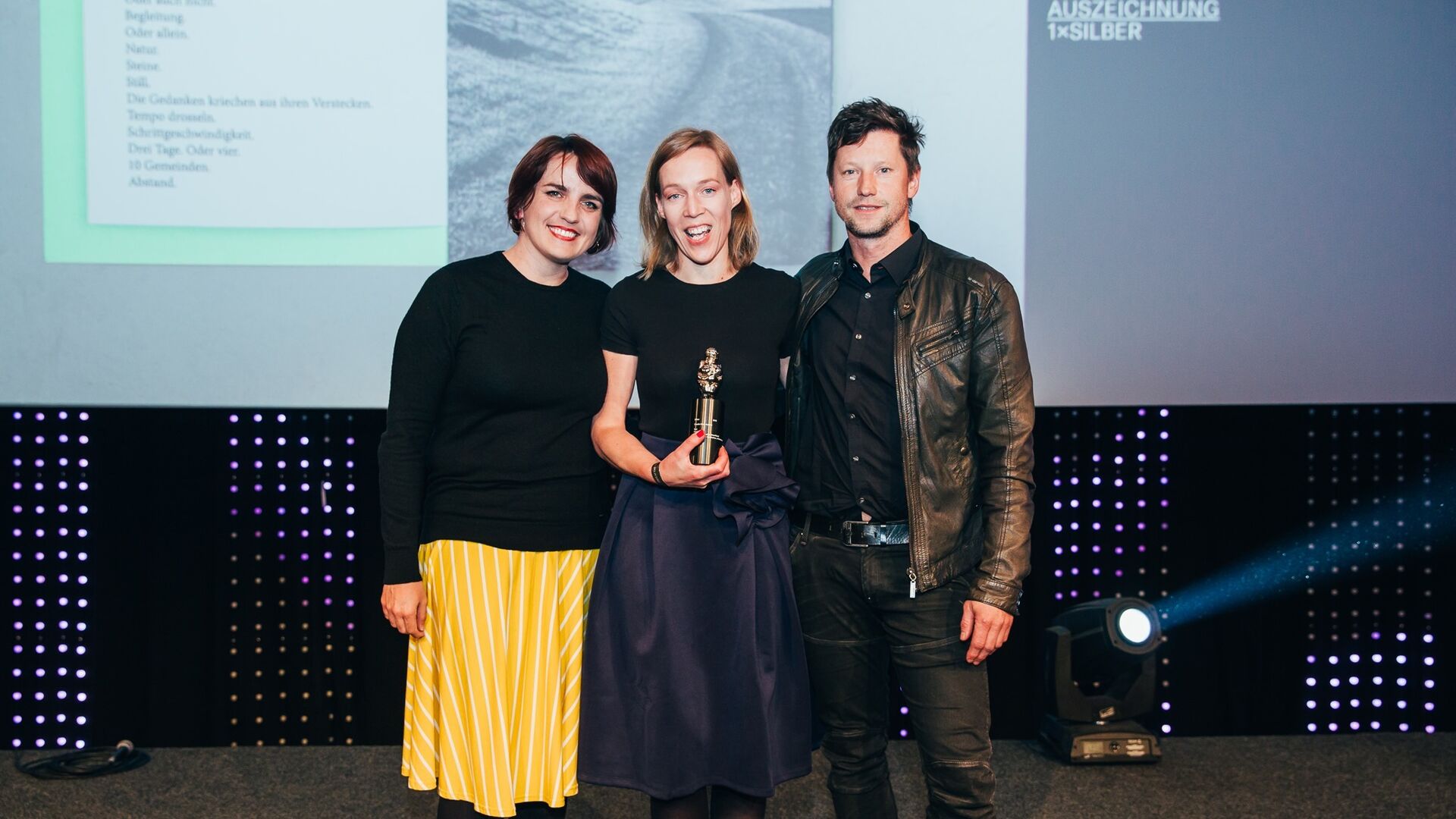 Only Upper Austrian winner.
This year, 641 creative works were submitted to try and secure a coveted CCA Venus award. The Creative Club Austria only hands them out to the very best: 13 gold, 41 silver, 63 bronze. The only Upper Austrian prize winner, Fredmansky shared the stage in the Gösserhalle with Jung von Matt / Donau, Heimat Wien, DMB, moodley brand identity and many other great colleagues. "If competitors rate you as one of the best, then you really are" - not our words but the opinion of Creative Club Austria itself.
Spectacularly unspectacular.
There are plenty of pilgrimage routes. But none of them are quite like the Granite Piligrimage in the Mühlviertel region. The route is quite deliberately a journey free of major attractions, luxuries and hype. The few publicity materials are actually spectacular for just how unspectacular they are. Not just for hundreds of pilgrims who walked the route in the first month, but also for the illustrious CCA jury.