Fredmansky for ECE Austria
Since early 2017, all six of the Austrian shopping centres belonging to ECE – Europe's largest shopping centre operator – have been putting their stock in Fredmansky. Continuing the successful cooperation with CityArkaden Klagenfurt and DEZ Innsbruck, we are now also putting dedication and strong implementation into our work with the Haid Center, the G3 Shopping Resort Gerasdorf, BahnhofCity Wien West (Vienna West) and BahnhofCity Wien Hauptbahnhof (Vienna Main Railway Station). It has been possible to make sensible use of the resulting synergy.

Shopping Magazines as Customer Magnets
Treffpunkt ("Meeting Place") magazine, an important customer magnet for CityArkaden Klagenfurt and DEZ Innsbruck, underwent essential development in 2017. G3 Shoppingresort Gerasdorf is also benefiting from the editorial design expertise with Shopping Magazin, its new glossy.
Product innovations, which are now presented as flatlays, are compiled and photographed separately for each centre. This ensures that the products shown are actually available in the centre. In a few weeks, three magazines each with 32 pages were produced and distributed to a total of 500,000 households in Austria and South Tyrol.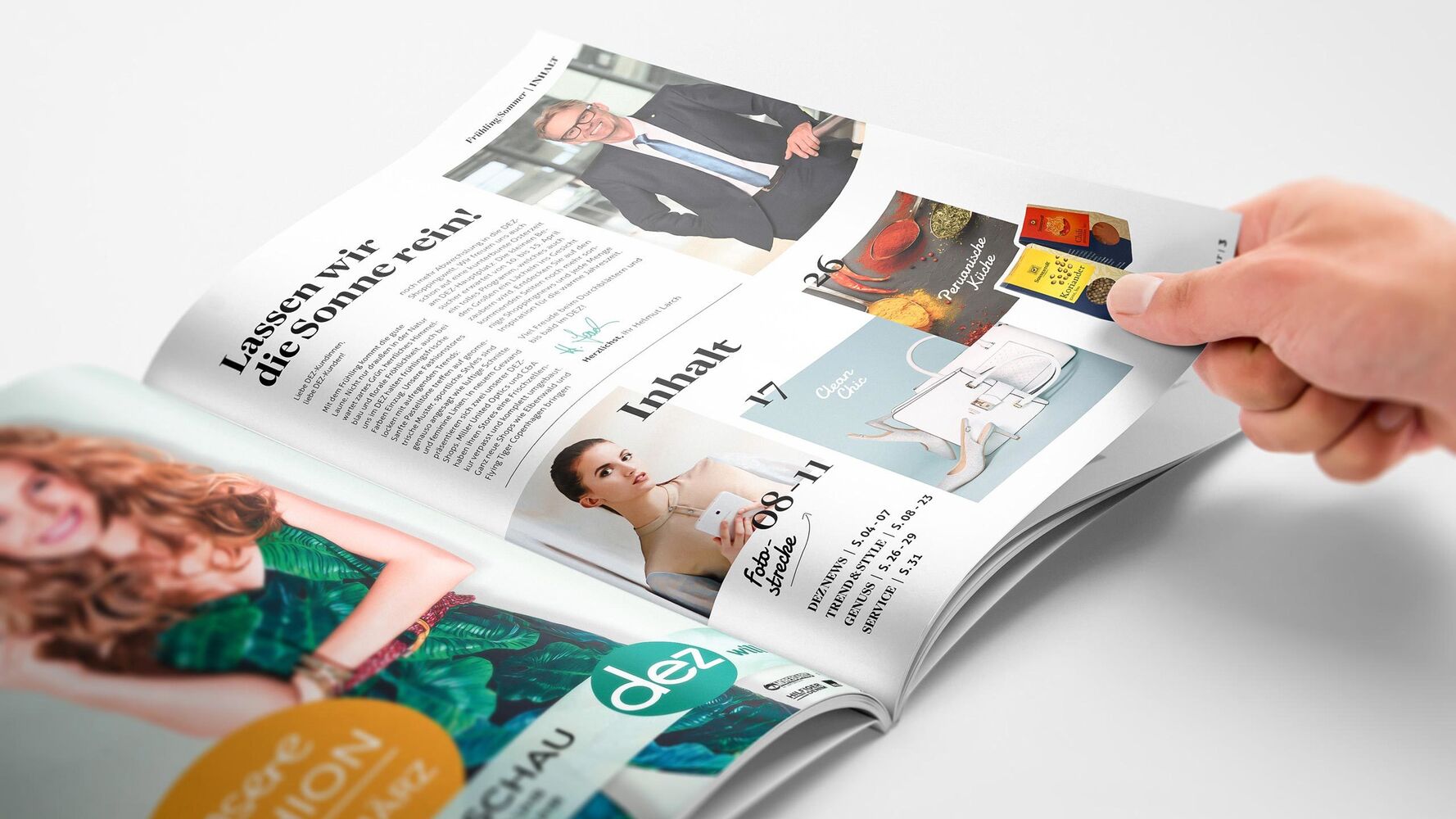 Multi-page fashion series photographed around each centre are the new centrepieces of the 32-page spring magazines. In addition to the individual centre section, valuable interrelationships can also be created and utilised for the shopping centres in the trend research area.