Marketing porn or porn marketing?
Think ahead again! We were at the Fifteen Seconds Festival in Graz and have put together a taster for you of the main talking points as well as, for instance, how Pornhub does its marketing without violating any terms of use.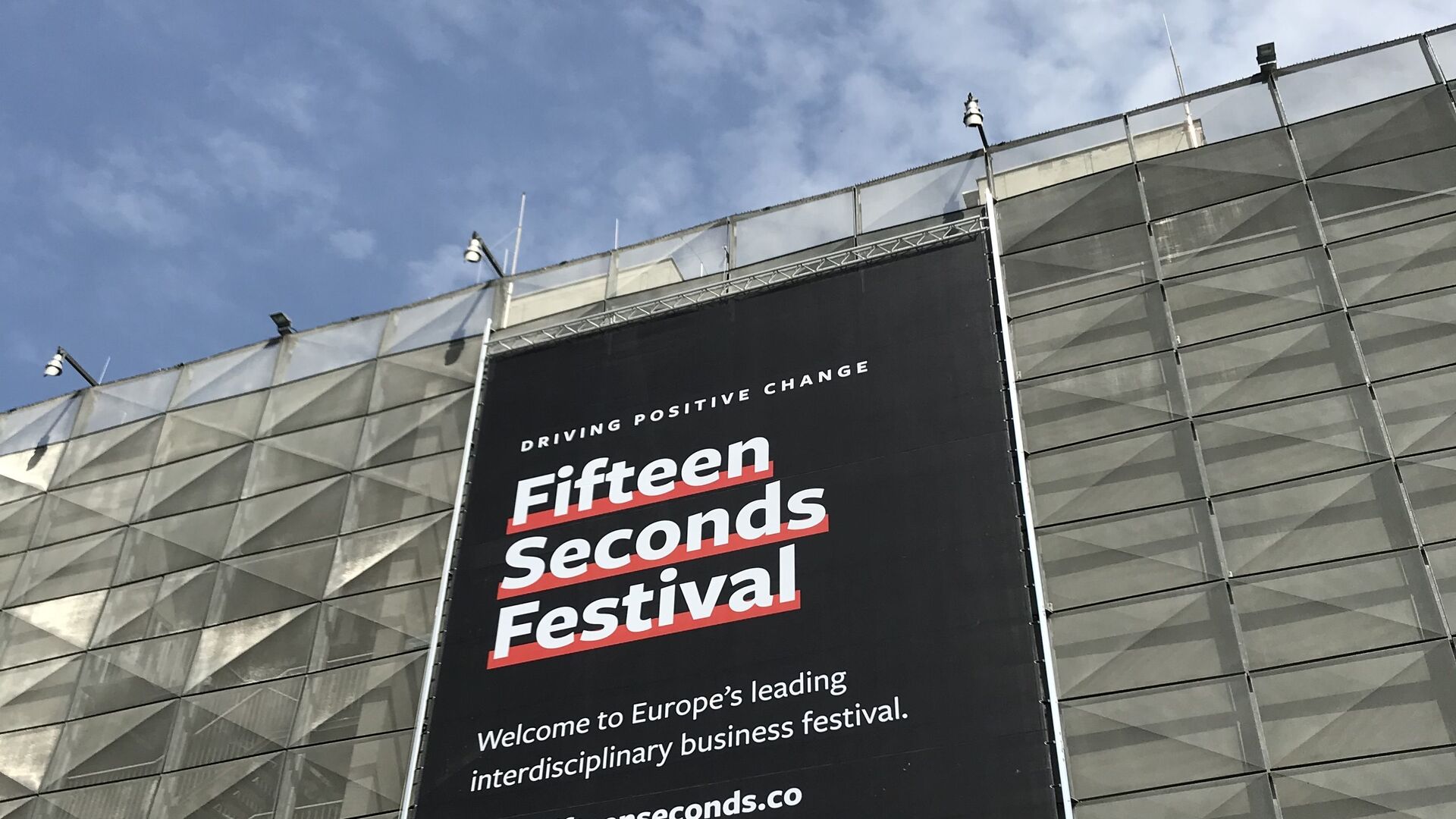 Belonging is the new branding
What can companies do today to mobilise people? Philipp Maderthaner, who was responsible among other things for Chancellor Kurz's campaign activities, sums it up perfectly: "Belonging" — the feeling of loyalty that people have for an idea or a company. Classic example: an election campaign. Seldom do so many people volunteer so much of their time for free on advertising.

There are three essential ingredients in this respect:
While the necessary wherewithal is all that's needed to buy coverage and attention, enthusiasm and love are not for sale. Companies need fans, not just buyers.

People love to be part of something big. And with as little effort as possible. If target groups can be involved with minimum fuss, they will be encouraged to invest bigger in future.
Large companies often hide behind their brands, making the people behind the scenes much more intriguing. The oft-cited corner shop knew its customers personally. The trick to knowing one's customers' preferences and addressing these individually is still the same today. A company has to understand how its community ticks.
What picture research reveals about us
Every creative mind knows it all too well, the search for the right picture – this is often a key factor in determining whether we ultimately find a campaign, website or social media post cool or otherwise. Since everything cannot be photographed individually every time, picture databases are inevitably used to varying degrees of success.
Take GettyImages for instance: while searching through 80 million images is like finding a needle in a haystack for us, the picture agency turns into a trend and market research company on the side. The three visual trends for 2018:
Leonardo da Vinci meets Instagram. Modern photography blends with elements of historical paintings, allowing photography as a craft to be revitalised too, yet interspersed with historical stereotypes at the same time: models from the BAME community (Black, Asian, Minority, Ethnic) are often showcased.
"Authentic, credible, realistic": search words that are rapidly increasing in popularity, possibly because the credibility of media and advertising is diminishing at the same time. This trend combines a realistic style with abstract picture concepts.
The typical male identity in advertising: hero, incompetent father, muscleman, existentialist. The picture seems to be changing, yet GettyImages is recording rapidly increasing searches for a more complex, more emotional and gentle portrayal of masculinity.
One manifestation of this trend can be seen for example with LYNX (aka AXE) with the campaign "Is it ok for guys to…" — a collection of Google search queries from men.
(Future) Trends in E-Commerce
"No development is as expensive as the realisation of having missed it", says Martin Wild, Chief Innovation Manager at MediaMarktSaturn, as he explains the pace of testing diverse e-commerce trends. Systems like Google Duplex, Digital Mirror, Intelligent Robots (Paul and Paula) and many other tools connect bricks and mortar and online retail in individual markets.
Darling of the public: Pornhub
How is it possible to do marketing without being able to run ads on Google, Facebook or Twitter? How is marketing possible if the press usually does not dare to write about it?
The answer: humour, collaborations, philanthropy and innovation. Pornhub's Marketing Coordinator Andrew Cross delivered the funniest talk with case studies such as Premium Places and Fuck your period and was therefore a worthy festival headliner.