From Guute Journal to Guute Mühlviertel Magazine
As an agency with roots in the Mühlviertel, further developing a magazine for its Urfahr-Umgebung region was a special assignment for us. In 2003, Haudum Media GmbH launched the Guute Journal. 14 years later to the day, on March 20 2017, the popular regional medium was presented in a new layout.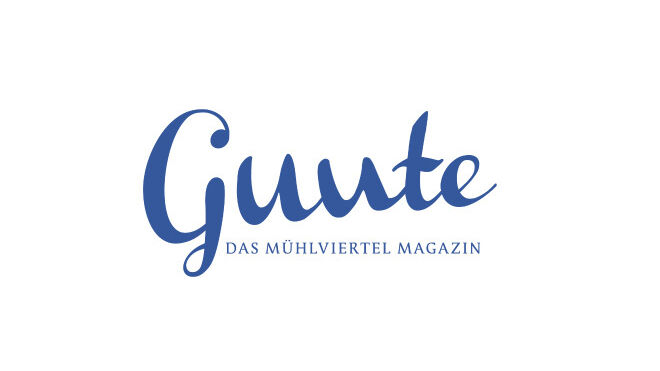 On this occasion, MD Bernhard Haudum invited 80 guests from the political and business scenes to the Druckerei Bad Leonfelden print shop and showcased the new "Guute" image for the first time. Curved lettering and a change of title to "Guute - Das Mühlviertel Magazin" (Guute - The Mühlviertel Magazine) now highlight the magazine's orientation – positive and journalistically valuable coverage from the region for the region.
The new typeface, carefully selected graphic elements and updated type area give Guute a fresher look, adding greater magazine character. At the foreground in its graphic development were simple operation in terms of the graphics, good readability, as well as a certain degree of memorability with the blue/yellow colours and retention of the existing advert sizes.
The free magazine has opened a new chapter in its history as of March 2017 with the new layout and an increase in circulation to 89,137 copies. We wish Bernhard Haudum and his team continued success with the Guute Mühlviertel Magazine!