OFFF 2017 — speakers. Sunshine. Good times.
Though OFFF took place in May last year, we had to report for this year's trip in April. Was it nice and warm with the sun shining, you may be asking? Sure thing, the sun was shining and the weather was great except for a brief shower on day one. There you go!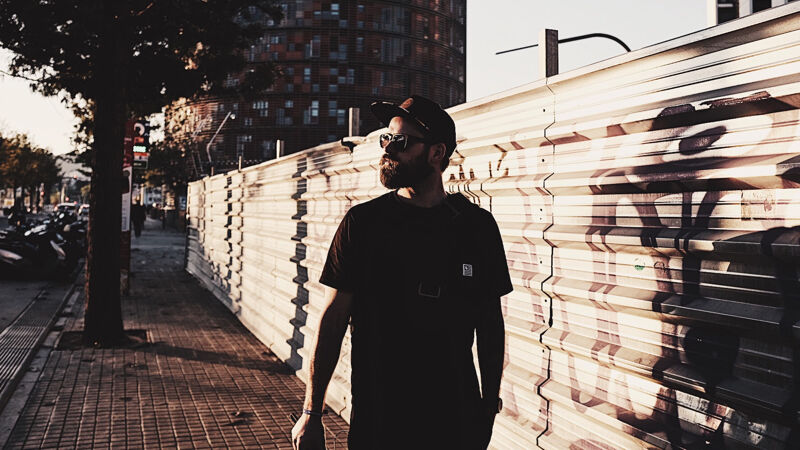 For anyone in the dark about OFFF – to boil it down into a few words... it's an annual conference, an annual festival in Barcelona (now running for 17 years). Three days where you can see a long list of speakers, meet plenty of people, soak up some sunshine, and of course the most important thing... get infected by the creative atmosphere. That's OFFF for you. A no-brainer; you get the idea.
At every conference I've shown up at in the last few years, there's been a certain general thrust that the speakers have imparted to the masses, whether consciously or unconsciously:
side-projects! Keep doing those bloody side-projects.
As many as possible, ideally, only resorting to work to settle the accounts and get these projects financed.
An exaggeration? No, I think they're serious about it, and it's how most of them do things. But how realistic actually is it? In principle, you can agree with them. Side-projects move you forwards. You get to know new things, while also escaping a bit of customer work.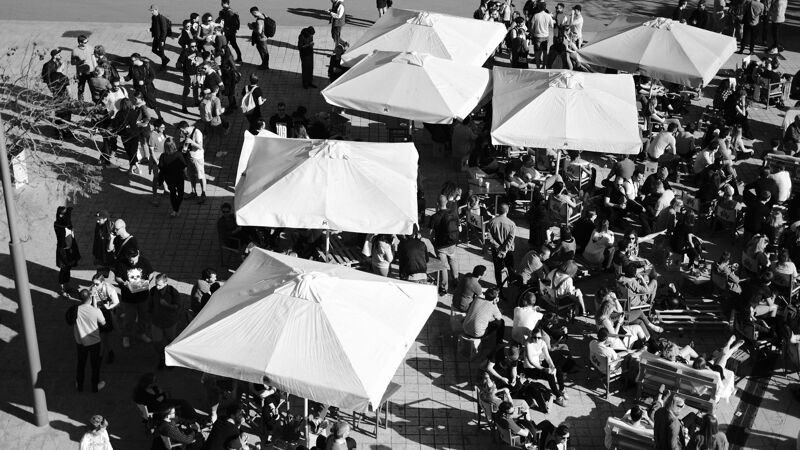 Here are my three best talks/speakers
As mentioned, there were lots of people around to see on stage. It wouldn't have been possible to get through all of them, nor would that have been rewarding. Picking and choosing, as well as taking along one or two bags of goodies (Mr. Kat :) – that was my (our) tactic.
Website: http://wix.com
My opinion of "homepage building kits" is certainly not the highest. That's why, for me, Wix was stuck in a box that the company would have to start by getting back out of. However, the talk didn't discuss the building kit. Of course, it's all worth it in the end, but I didn't feel like I was sitting in on an advertising event. It was more about projects aside from the primary product, and it was noticeable that they preferred to reach for the top shelf when it came to the actors. Here are three examples:
Manchester City ad Wix is the website partner of Manchester City and has clearly done something right on that front. All very well done. For more, see the spot linked above. Unfortunately in Spanish only.
Shaq Commercial for Age of Beard A very nice spot for the winner of "Shaq's here to help you grow your Wix Online Store."
Share your Talent with the World A third piece, again promoting Wix Stores. Needless to say, there was another website in this case.
Friendly lads and nice projects that have certainly done well in attracting attention.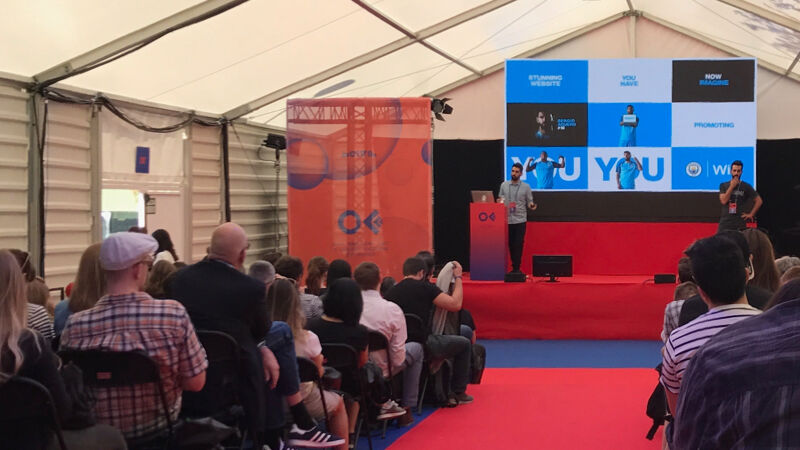 Website: http://www.antonandirene.com
I was able to experience Anton and Irene live for a third time. Once again, this time was one of the best talks, if not the best.
Misplaced Fun became a huge success: What started as Photoshop dislocations (how do you photograph a skyscraper in New York City? Frontally? Without the building site in front of it? Without cars and with clean windows?) turned into a sure-fire success and probably the duo's best-known project. Absolutely must see.
One Shared House There were once eight women who built a house in the centre of Amsterdam and shared everything there, from kitchen utensils to their childcare. Irene was one of the children who lived there with her mother and the other women. 30 years later, she reappraises the history of the "One Shared House". For more, see the website.
THE MET The digital redesign for the world's second largest museum brought in the small change Anton and Irene needed for the fun projects mentioned above. "Ideally, 60% would be paid work and 40% personal projects," Anton and Irene state.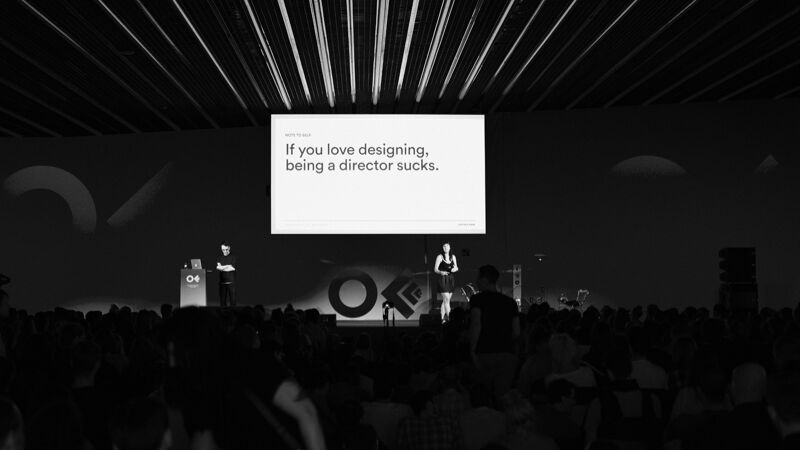 Website: http://gmunk.com
What's there to say... one of the craziest guys I've ever seen. This is now the second time. All you have to do is take some time and click through his website, where you'll find all his work. Adverts, Hollywood movies, side-projects, and more. He has a bit of everything to offer. This was a beautiful sentence of his, too:
"I find the actual job better/more exciting than the result."
That line confirms that he's into his work. The output is just some the reason, but not the reason why he does so much.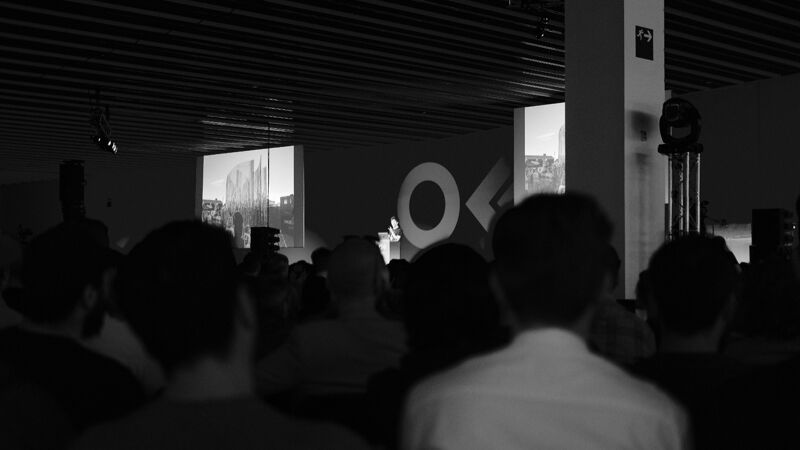 I'd do it again and can recommend OFFF to anyone. Sure, there are better conferences in terms of content, but few where the big picture is so coherent.