Typo Berlin gets you going.
Wanderlust. The theme of the Typo Berlin 2017 International Design Conference. What gets people to go away, to leave the familiar behind them for the unknown? Is it dreams, pictures or concrete ideas in their heads? Is it a longing for a better condition? People embark on the trip in the hope that these pictures will prove to be true. Typo Berlin didn't ask its guests "where are you going?" Instead, the questions were "what do you want to experience?", "What is your goal?"
New centre of attraction: brand talks.
Agencies and clients discussed the approaches for re-branding projects and the related challenges. So I made my way to Berlin, bringing along the question "what will I experience?" Some thoughts on the event and my personal recommendations follow.
Define first. Design second.
Michael Johnson opened the brand talks with a message that was crystal clear: Define first. Design second. This message not only ran through his presentation, but was also affirmed by all the other brand talks. A thorough look-over – an investigation, even – of the company/product is imperative.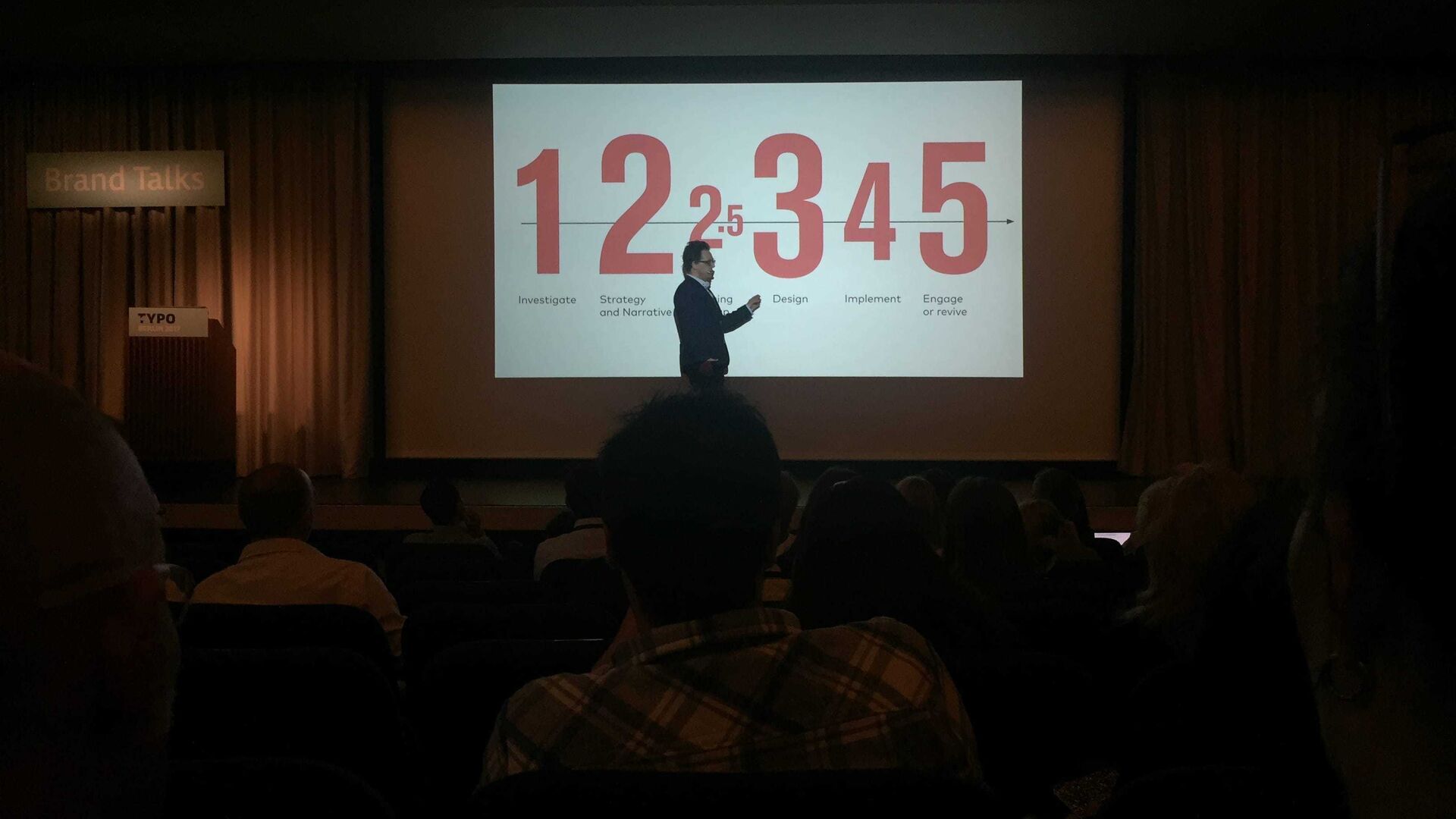 Beyond entertainment. Beyond lifestyle.
When an Italian agency dishes out a new design to a traditional Italian football club, everything goes different from usual. It's not without reason that the rebrand caused a furore in the design scene. Before starting with design here, it was a case of focussing on the existing brand, assertively coming to the conclusion:
we don't need an identity. We are an identity.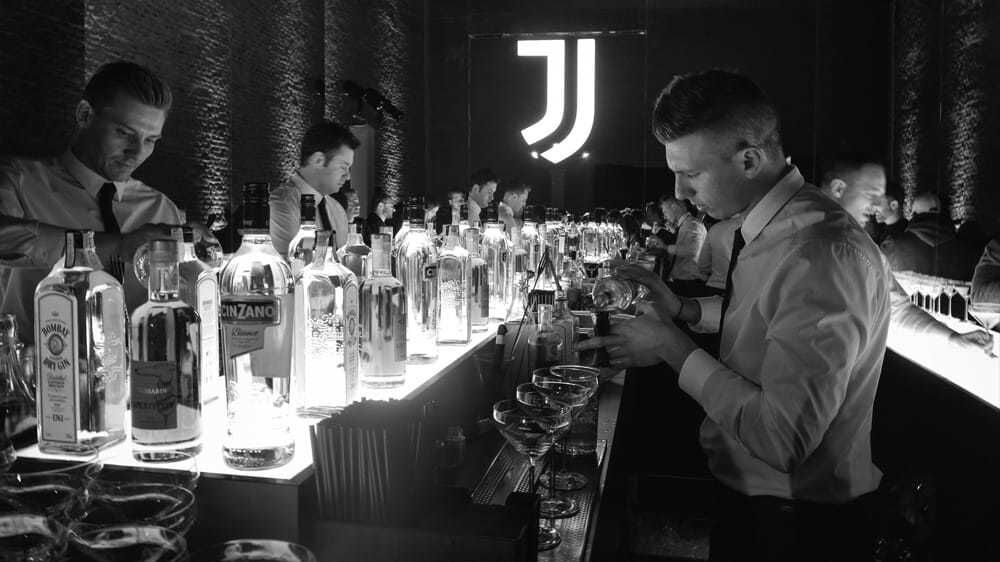 What Interbrand has developed here is unique. Strong. Unmistakeable. Establishing identity. Making connections. A brand experience par excellence. And in terms of the new logo, I can only quote German designer Kurt Weidemann: "a logo is a good logo if you can draw it in the sand with your toe!"
Designers out there: don't design just for the design's sake.
Do you have a duty as a designer? A mission? Should you realise yourself and your style? The talk by Justus Oehler (Pentagram) is an emotional appeal to every designer to treat the (further) development of brands with great care. It's not all about reinventing the wheel, but retaining strong existing elements and carefully refining the brand. Pentagram has demonstrated that very impressively with the recent re-design of Mastercard.
Sometimes looking back is the best way forward.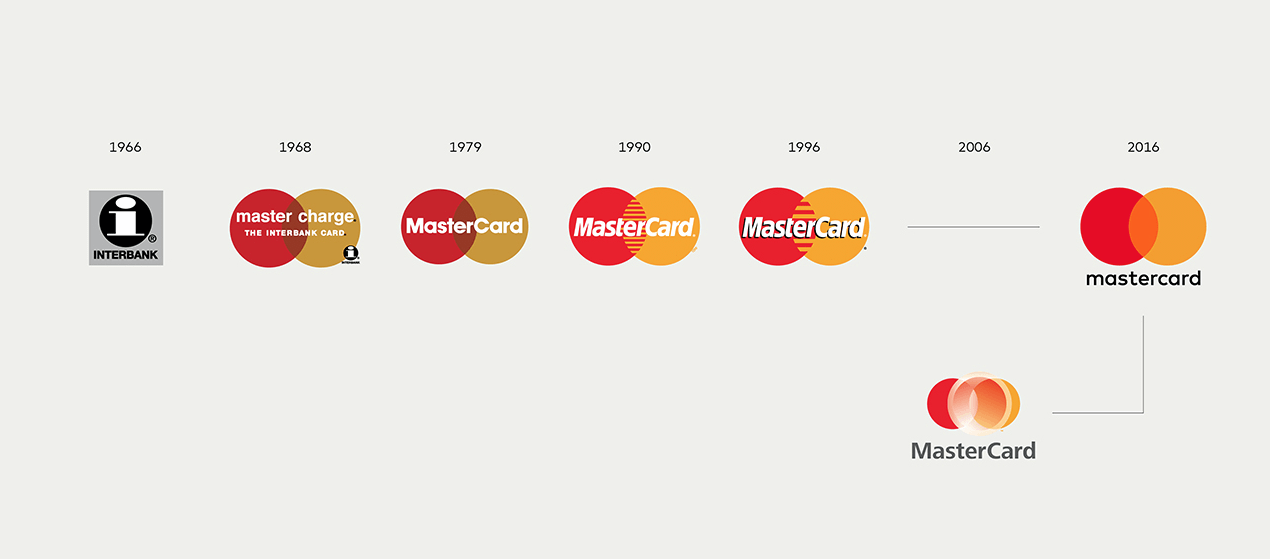 Audi: The interface becomes the brand.
When Strichpunkt (working with KMS Team on Audi's behalf) has thought 10 years into the future without compromise, it isn't an offline designer presenting the new corporate design at this year's Typo, but Strichpunkt's CTO. In 10 years' time, people probably won't be buying car brands any more. Cars will be rented or shared. Customer touchpoints and brand experiences beyond the point of sale are becoming increasingly important for manufacturers. Audi is adjusting to this major customer/brand shift as early as possible, and at the end of 2016 presented a corporate design that was completely digital in its conception. As the motto goes: the interface becomes the brand.
Think simple – away with complexity. Simplicity is king.
Think further – an icon set with over 500 icons was developed. Including for devices that aren't yet around today.
Think agile - corporate design is not a static process, but a description of conditions.
Think collaborative – agencies must adjust themselves to cooperating with other agencies to achieve better outcomes.
Think open source – everything developed in the course of project was published on Gitlab. That alone brought enormous attention to the project.
Škoda: from sensible brand to love brand.
Ask customers. Listen. Feel like a doctor listening to the heartbeat with a stethoscope and releasing the brand's essence. That's how Mr Büscher, the Head of Marketing and Product, describes the way the Škoda brand has been completely taken apart and redefined. A courageous step that has led to an impressive brand world and visual identity. Alas, the logo had to stay the way it is. ;-)
Get out of your comfort zone. Culturally.
Some topics at Typo are nothing new. As with this insight: it's becoming increasingly important for companies to communicate honestly. Alongside good communication, this above all demands that they create strong and up-to-date products. In addition, the selection of a suitable creative partner is growing in importance. It's no longer possible to use pitches to achieve communication fine-tuned to the product. Placing the focus on the selection process to find a suitable partner who can be trusted and, especially, is capable of doing the project, is the key to success. Find a suitable "inside outsider". Someone that might go out onto the street and get involved with the customers. Who finds out what matters to the customers. What they find good and less-than-good about the products. Finding out what the brand amounts to. That is our duty. Every day. A darn serious task. But a fun one.
Away from Typo, but still in Berlin.
In conclusion, I'd like to draw your attention to a sentence by Christian Boros in the latest edition of Vogue, which really nicely gets to the heart of the topic of wanderlust: "[...] There are essentially two sorts of people: repeat visitors to Sylt" – the German North Sea island popular for staycations – "and the inquisitive travellers to Asia, the nomads. You have to decide whether you want security in your life or to take a leap into the unknown. There are people who fear new things, whereas those things draw me in the way the light attracts mosquitoes. I love the freefall." In that spirit, I'd like to mention the Boros Collection for curious ones among the audience. Rating: highly recommended.