Not like every restaurant
The Styrians of southern Austria are different. Der Steirer – which bears their German name – especially so. Guests at the Weitzer Hotel's restaurant in central Graz can taste and experience the Green Heart of Austria in all its variety and originality. It opened in 2007 and hasn't lost a single spark of its charm since.
The hotel company, Weitzer Hotels BetriebsgesmbH, opened a new city centre restaurant in Graz in September 2017. Its patrons can enjoy traditional Styrian food and drinks. Those with no time to be seated can head to the shop for some Styrian delicacies and wines to take away. Whether as a gift or as something to enjoy themselves. We had the chance to be the eatery's brand stylist – a thoroughly enjoyable job.
When Styria's people are already so different, that had all the more true for Der Steirer. We served up a charismatic front look for the restaurant building, seasoned with some humour. So much attention-to-detail was given that we bought on the rarities market for its interior quite a few times.
Corporate design,
Strategy,
Consulting,
Conceptual web design,
Web design,
Ads
Customer
Weitzer Hotels BetriebsgesmbH
Project team
Project length
3 months
Website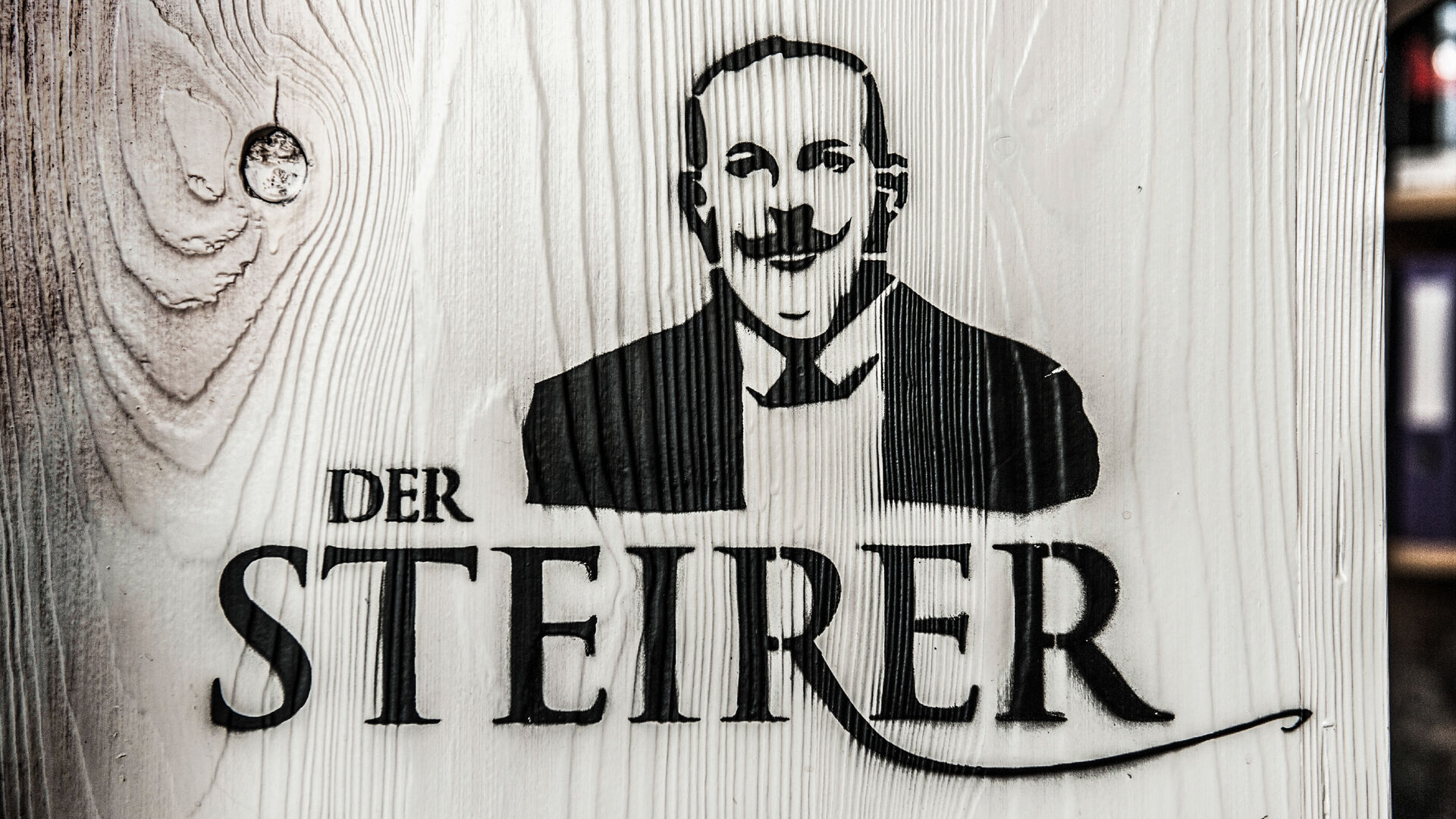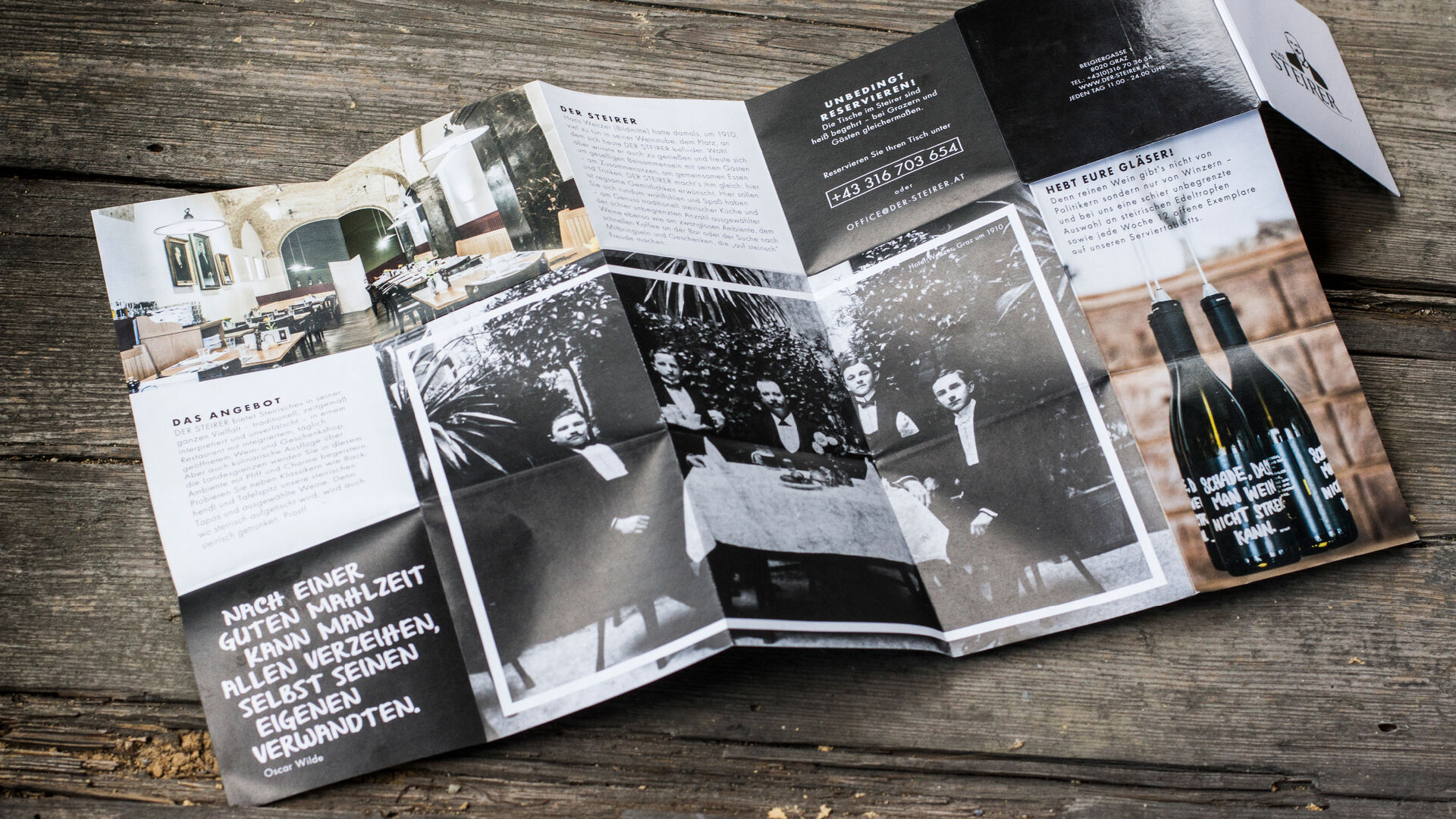 Der Steirer came, saw and conquered people's hearts like a whirlwind. And even though you can't stroke wine, as the German aphorism goes, the atmosphere in Der Steirer feels similarly agreeable.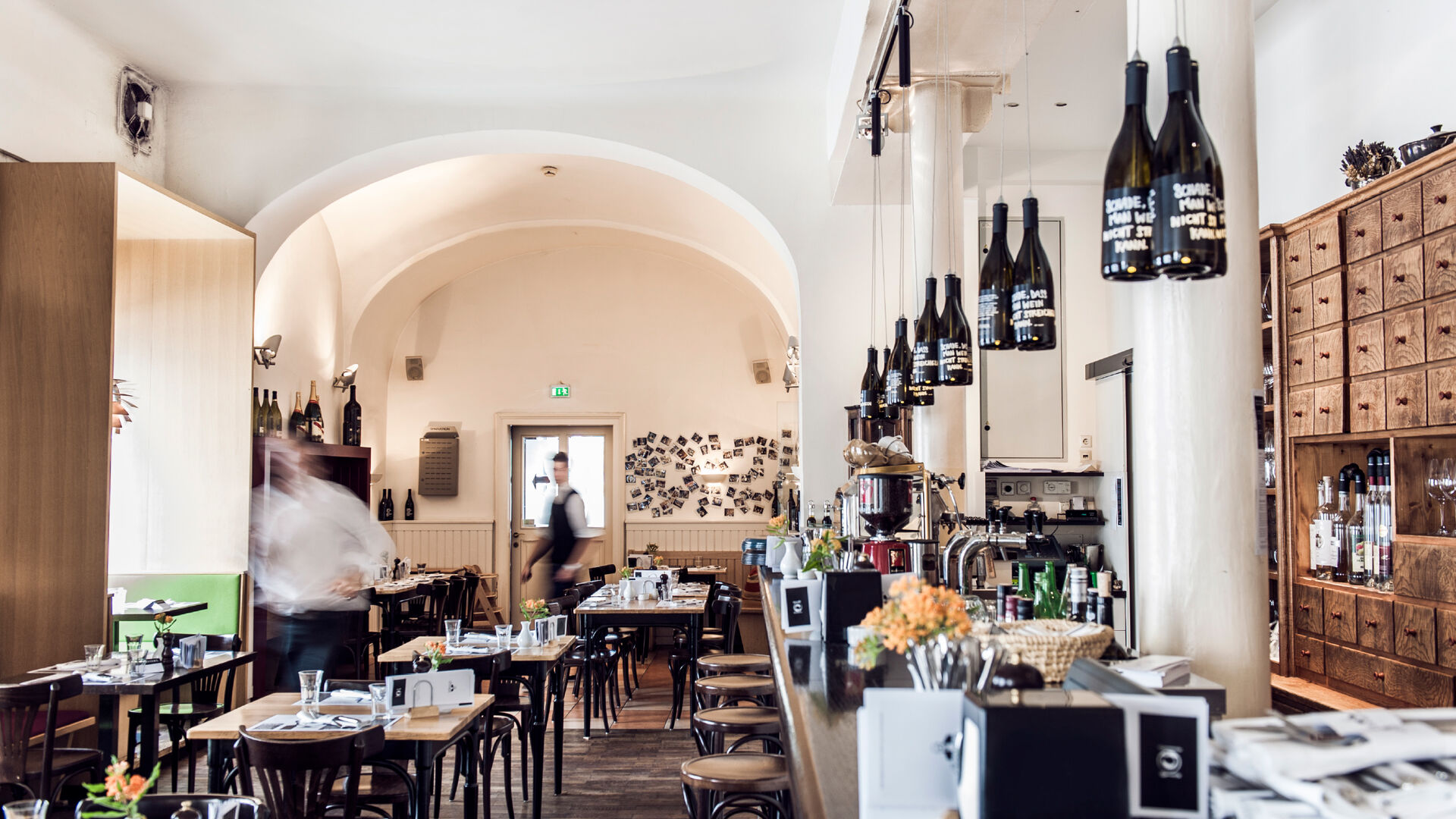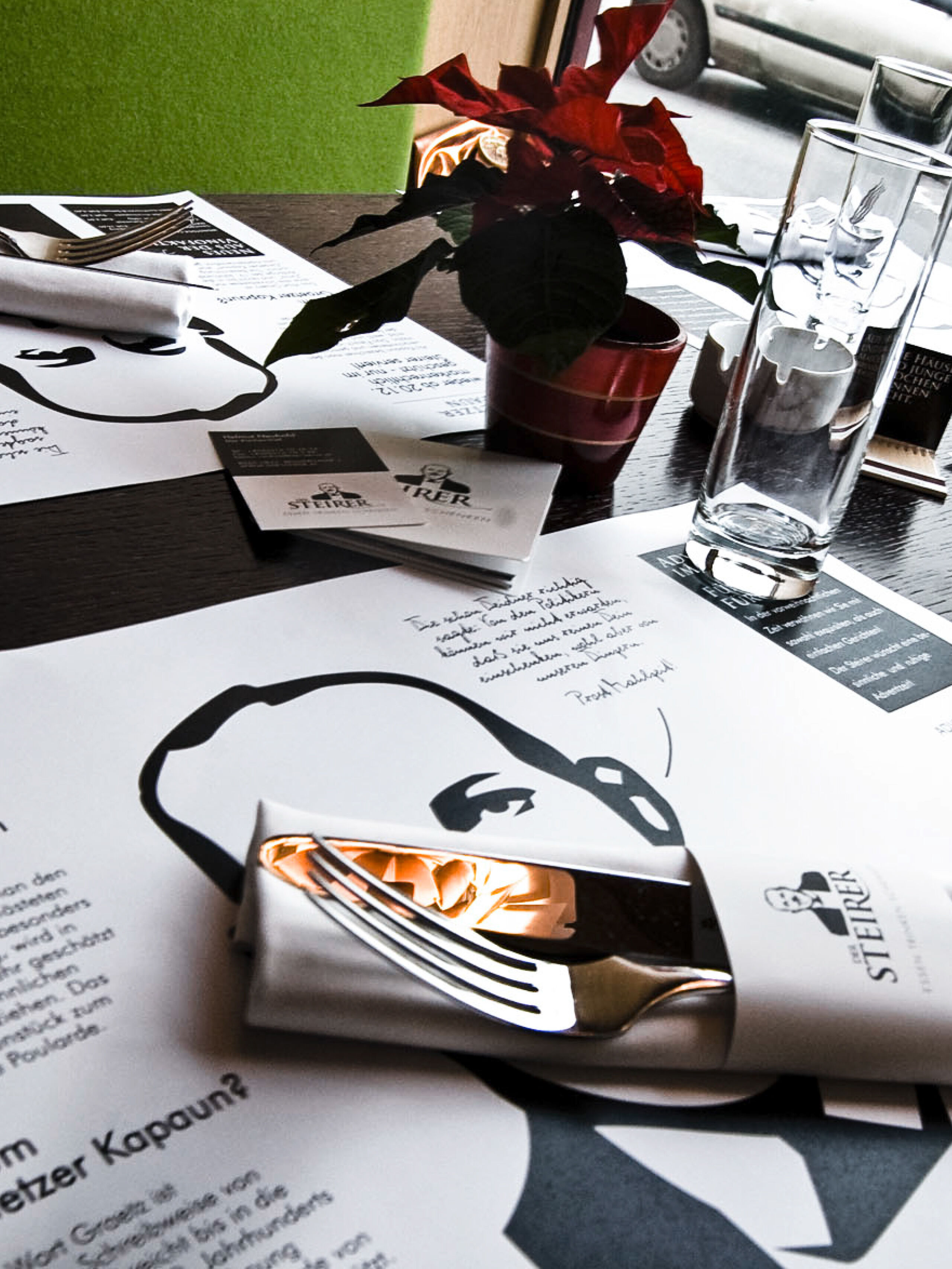 The Styrians can do it themselves. Once you have found the gifts you are looking for in the shop, you can then pack them yourself with just as much love. Everything needed is there waiting: material, stamp pads – even the right slogans.