Active holiday or relaxing break? That's not a decision anyone needs to make at the new Hohe Salve Sport Resort. Its concept is built around a balanced mix of sports and spa activities. For Fredmansky, the chance to relax only came after its opening, once the campaign was on air and all measures had been fully implemented.
The new Hohe Salve Sport Resort opened in December 2016 in the Kitzbühel Alps. Its unique Move & Relax concept was developed in cooperation with sports legend Toni Innauer. In the Continental European spirit of taking health retreats seriously, this arrangement is aimed at visitors aged between 35 and 65 who find a single-purpose wellness break too much of the same, but feel a holiday just to switch off isn't refreshing enough. One of the requirements was to develop the brand and concept separate from the Hohe Salve Sport Resort. Move & Relax is run as a sub-brand and may be expanded to other venues.
The new Hohe Salve Sport Resort's corporate design already proves that apparent contradictions can be kept in perfect harmony. Colours, fonts, and the question-and-answer game in the headlines contrast with one another, commanding attention. For the grand opening campaign, we depicted faces with striking features, which have charisma along with that certain something. We didn't cast these faces at any modelling agency, but among acquaintances.
The Move & Relax imagery is natural and authentic, with the people on the move. The illustrations' brush strokes come from East Tyrolean artist Hans Salcher, who rose to prominence with his drawings for Red Bull.
Logo design,
Corporate design,
Graphic design,
Illustration,
Photography,
Research,
Positioning,
Strategy,
Consulting,
Campaigns,
Straplines,
Conceptual web design,
Web design
Customer
Sportresort Hohe Salve GmbH
Project team
Isabella Fahrner
Johannes Mentasti
Christina Zettl
Project partners
Project length
3 months
Website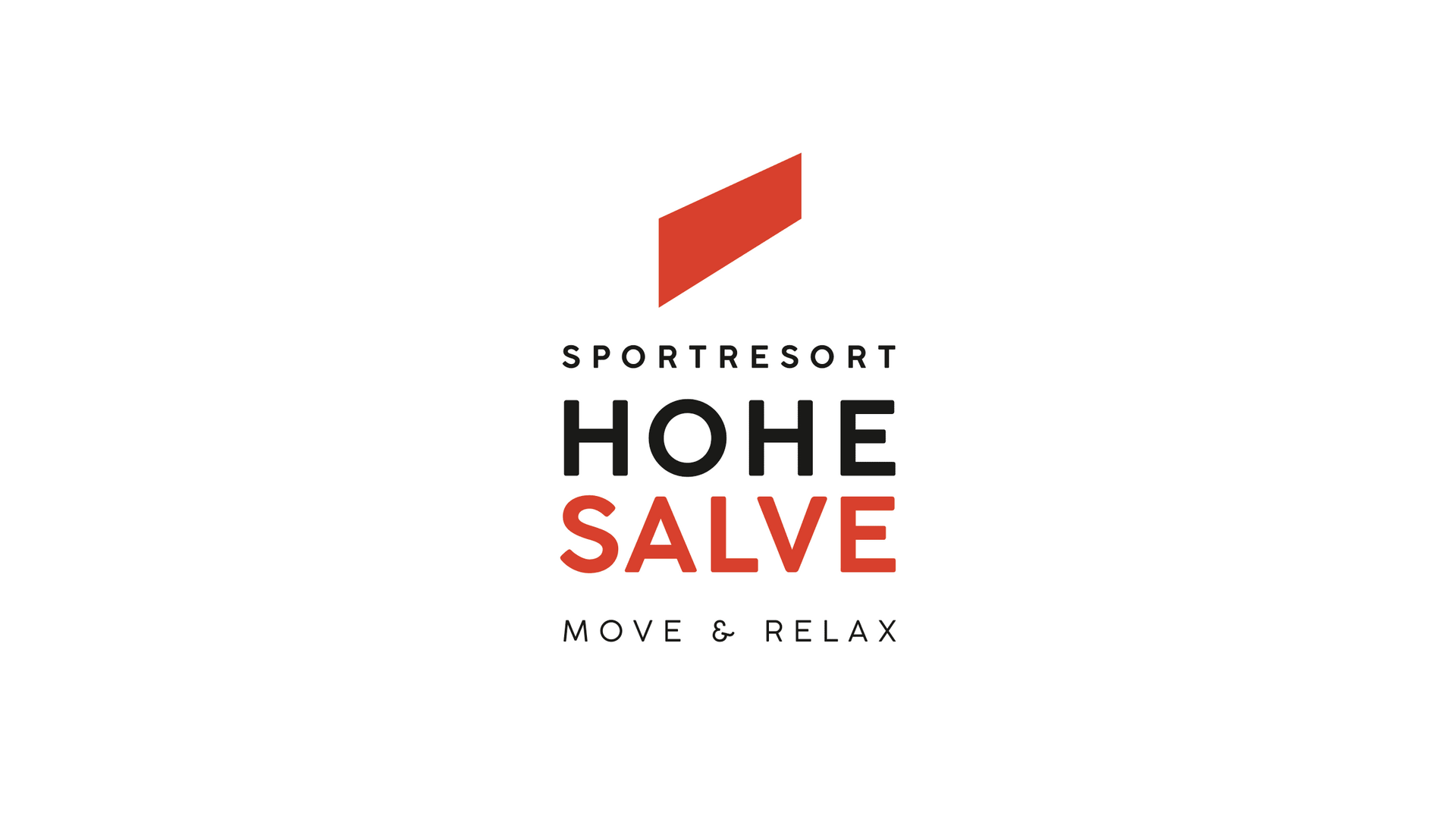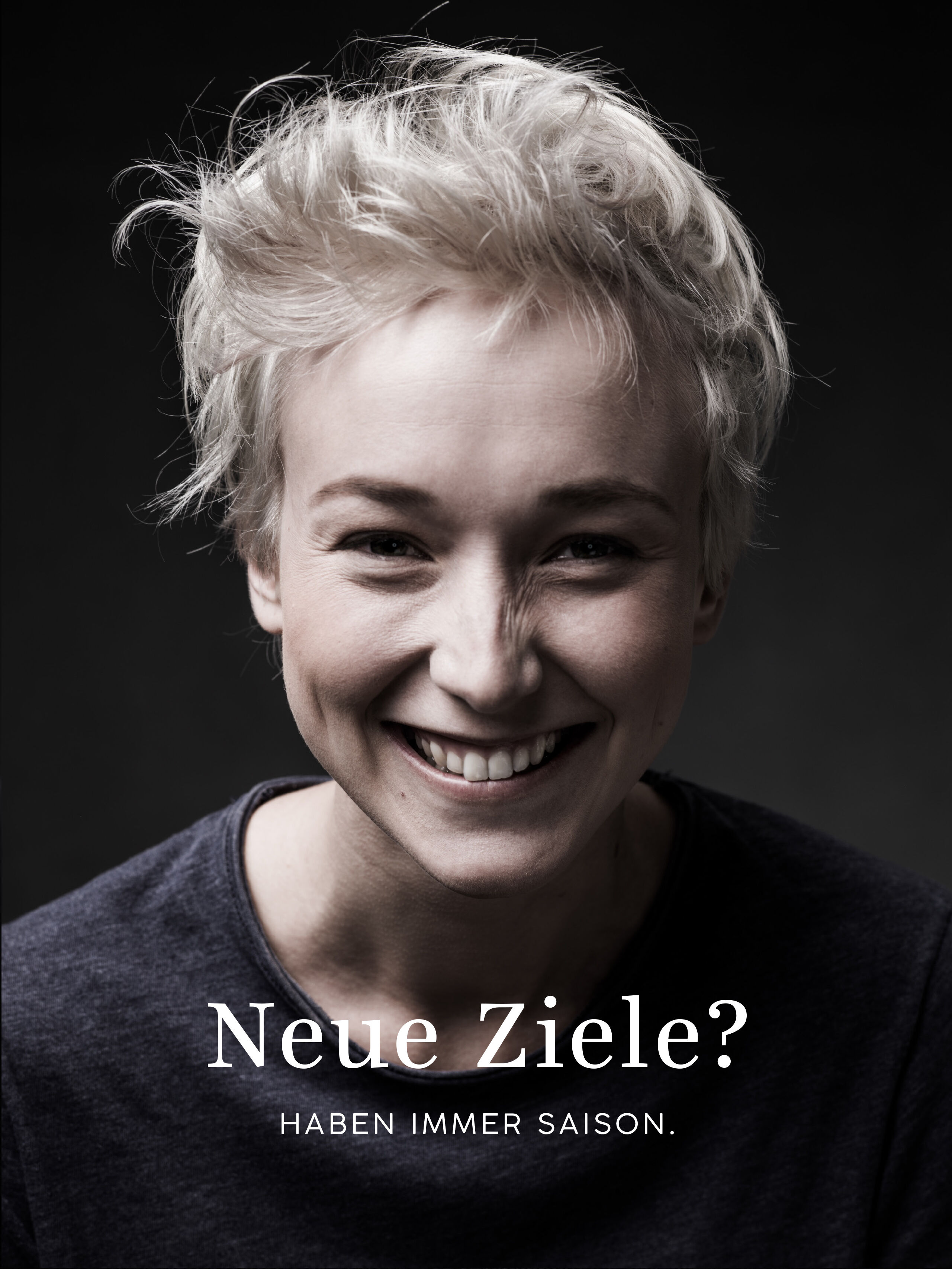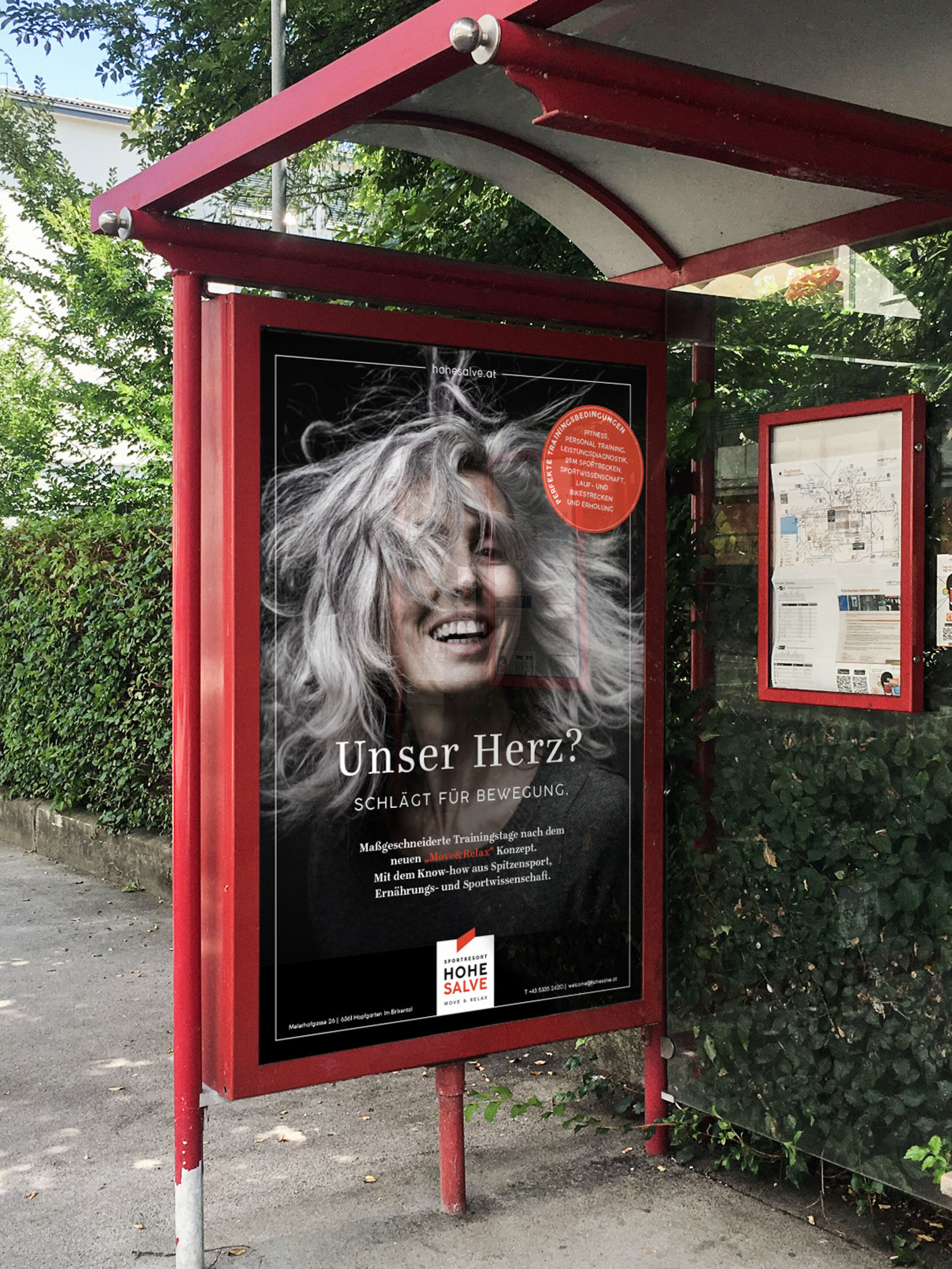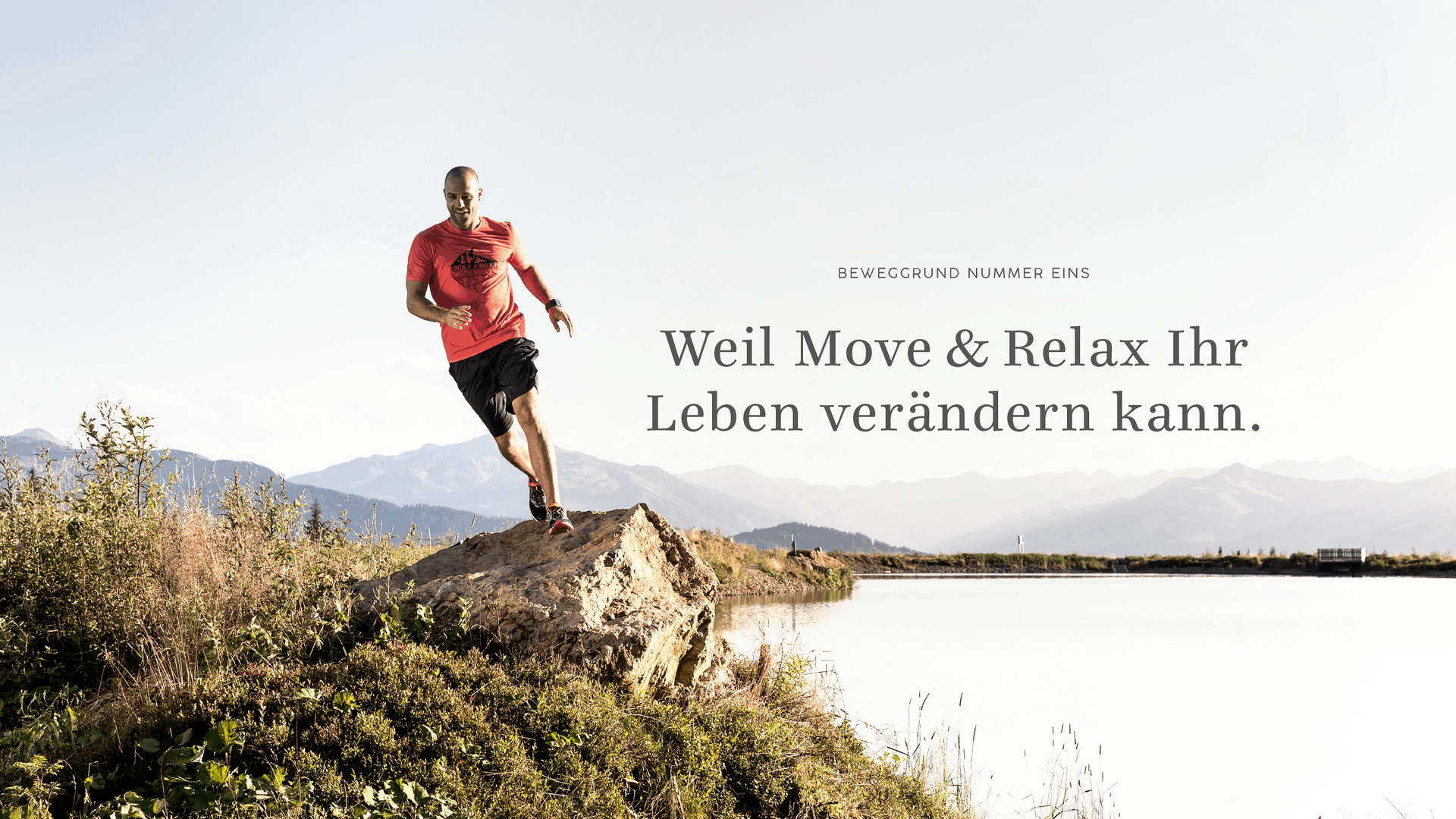 Move & Relax is run as a sub-brand. The brand and concept can be used separately from the Hohe Salve Sport Resort.