Glasses from neubau eyewear are not just a fashion statement. They are also an expression of inner attitude on the tip of the nose. Just as impressive is the webshop we designed together with other digital touchpoints. Hand-in-hand with new branding elements, inspired by Leonardo da Vinci.
It's not the Instabitches and Hypebeasts who wear glasses from neubau eyewear. Rather committed individualists with a certain maturity of personality. neubau eyewear should therefore also address its target group at all digital touchpoints in a grown-up way as equals.
We have combined the trio of shop, website and blog in technical harmony. We have sharpened the brand and moved the new findings to the website and shop. Moreover, we have created a design focus that works from an analogue and digital perspective alike.

Corporate design,
Graphic design,
Research,
Brand workshop,
Strategy,
Conceptual web design,
Web design,
Frontend Development,
Craft CMS,
E-Commerce,
SEO
Customer
neubau eyewear
Project team
Philipp Doms
Isabella Fahrner
Jennifer Egger
Frederic Köberl
Project partners
Project length
5 months
Website
Brands are individual. With characteristics, traits and a distinct attitude. As with people, these values mature over time. Together with neubau eyewear, we have enhanced the slightly contoured, feminine character to an intellectual, individualistic and authentic personality.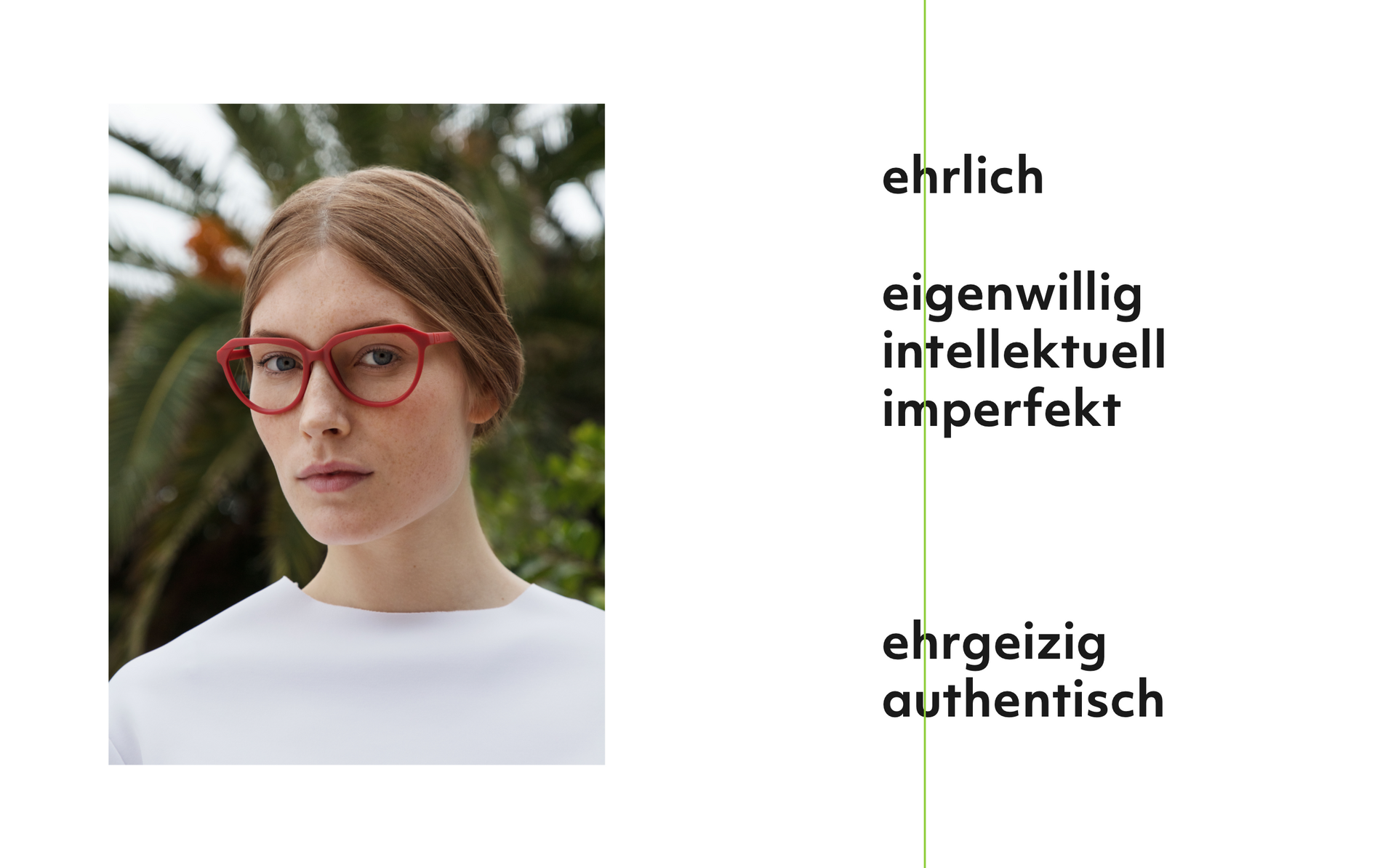 Leonardo da Vinci has made the Fibonacci series known, but it was invented by nature. The infinite number sequences can be found in places such as the spirals of leaf-like organs in plants. We have picked up on this detail and made it a design element. The green lines in the spacing of the Fibobonacci sequence seem at first glance to be randomly placed in the picture – in reality they follow a natural system.

Our newly defined Corporate Identity as well as its digital extension is a blessing. Fredmansky fully understood what we needed and handled the entire project perfectly.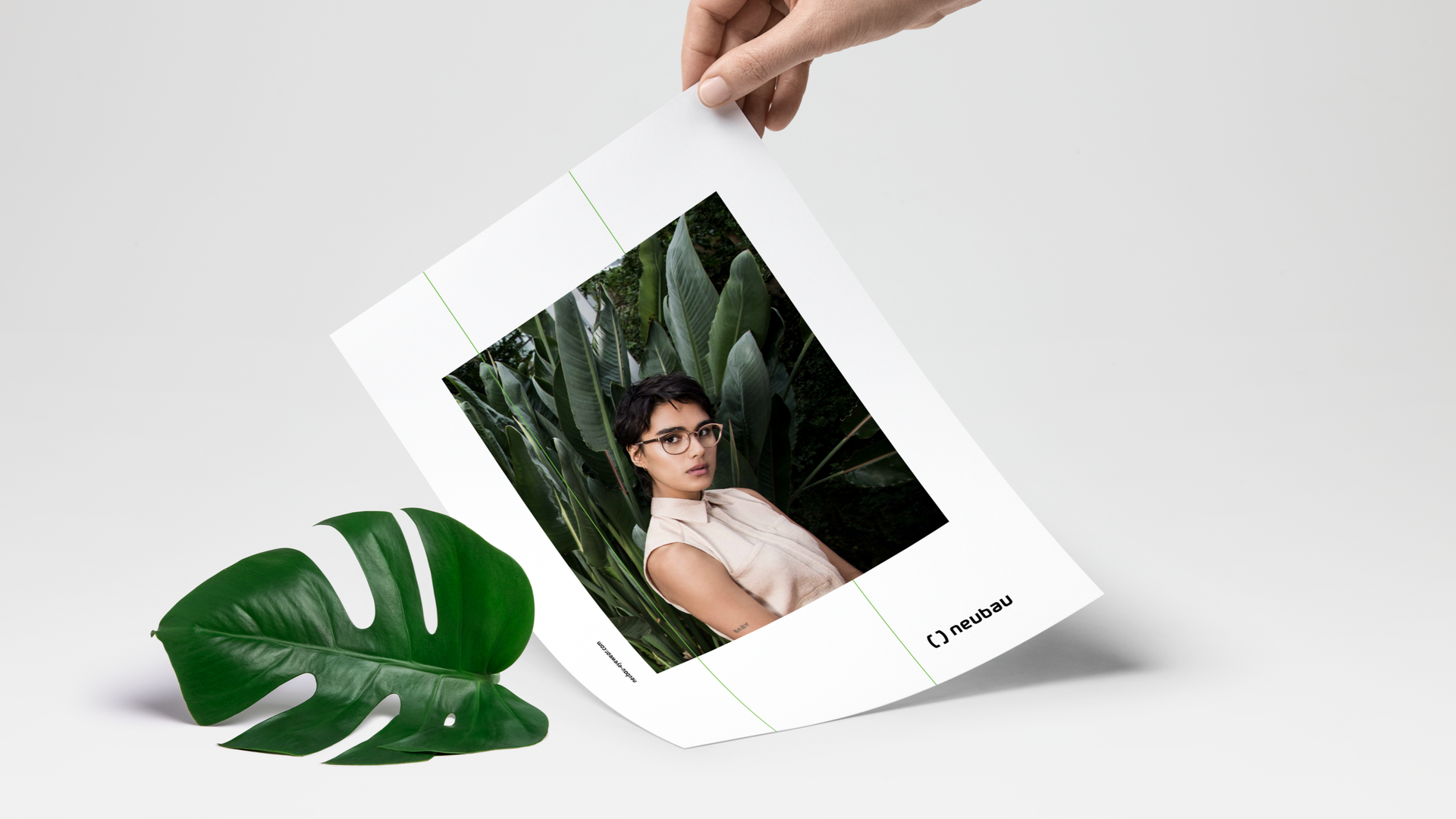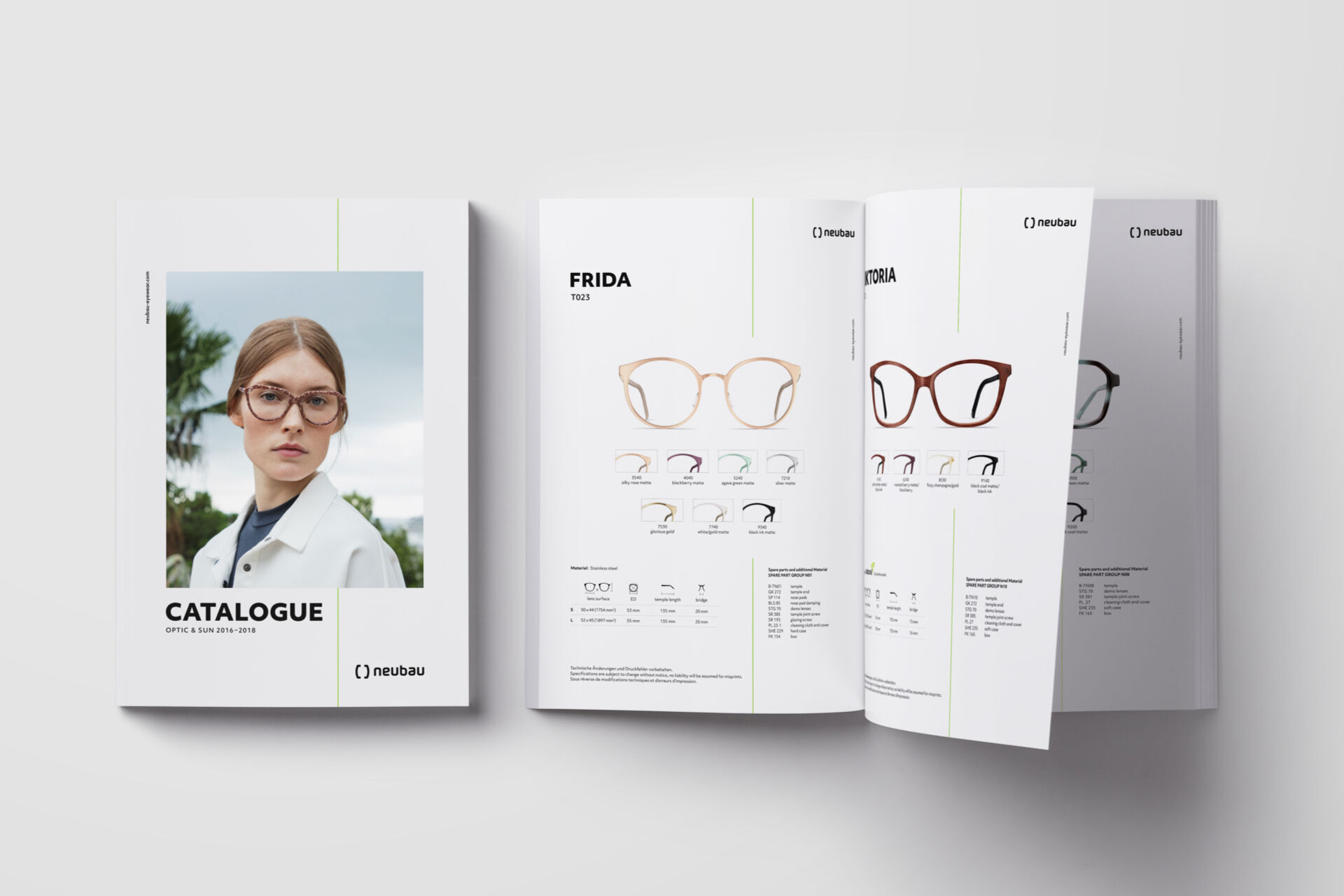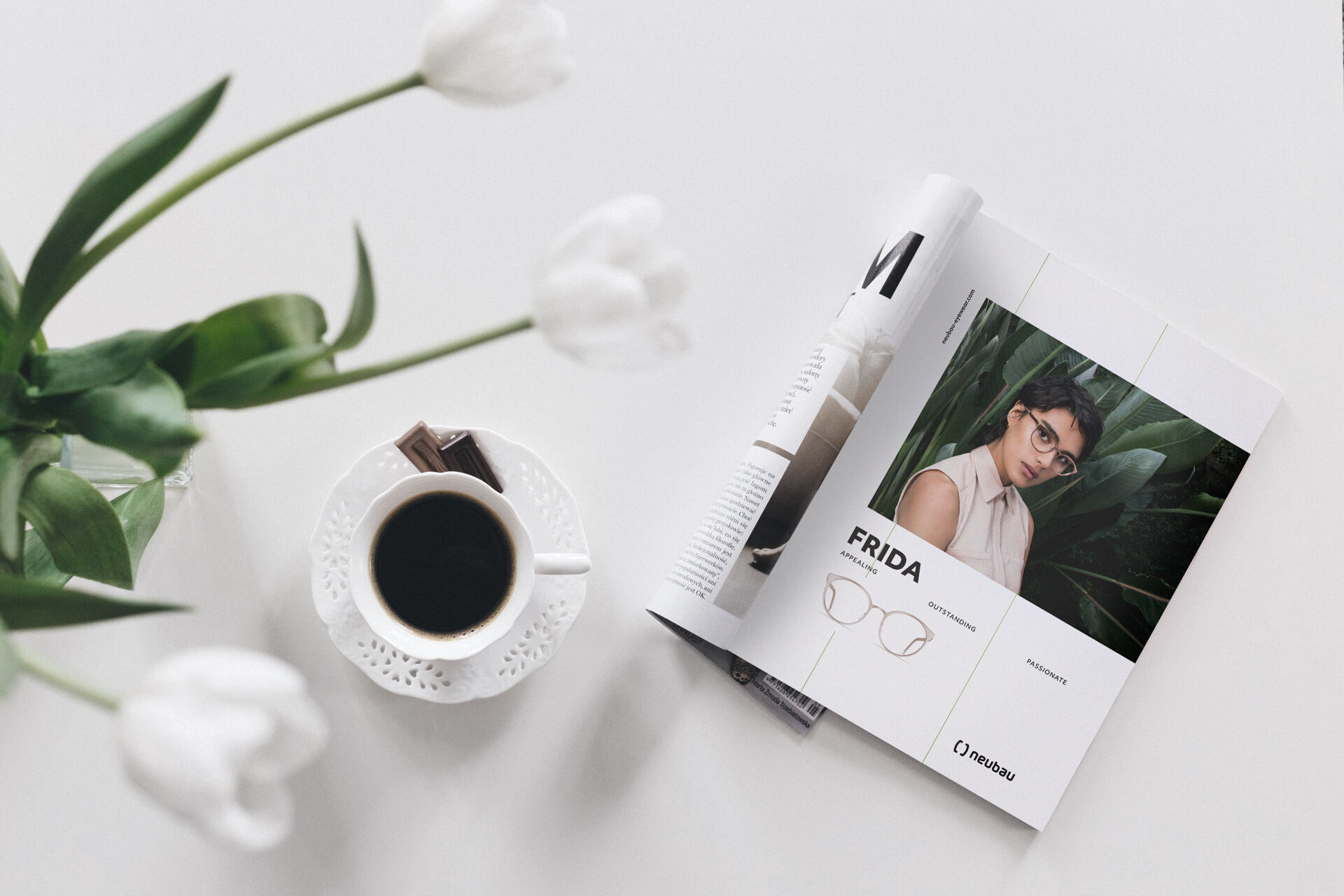 We developed the design in digital first, that is to say systematically, and then rolled out the rulebook to all applications. The proportions of the font sizes build on one another like in the Fibonacci sequence. The spacings apply in both digital and analogue use.

Instagram stories and blogs are the shop window of our time. We see in them what we want to have. But how do we get to the product? What is the model called? What is the actual brand? The painstaking search begins. We have uniquely interwoven storytelling and online shopping for neubau eyewear. User-generated content is linked directly with the product presented in the shop. Anyone who views a story is only a click away from ordering.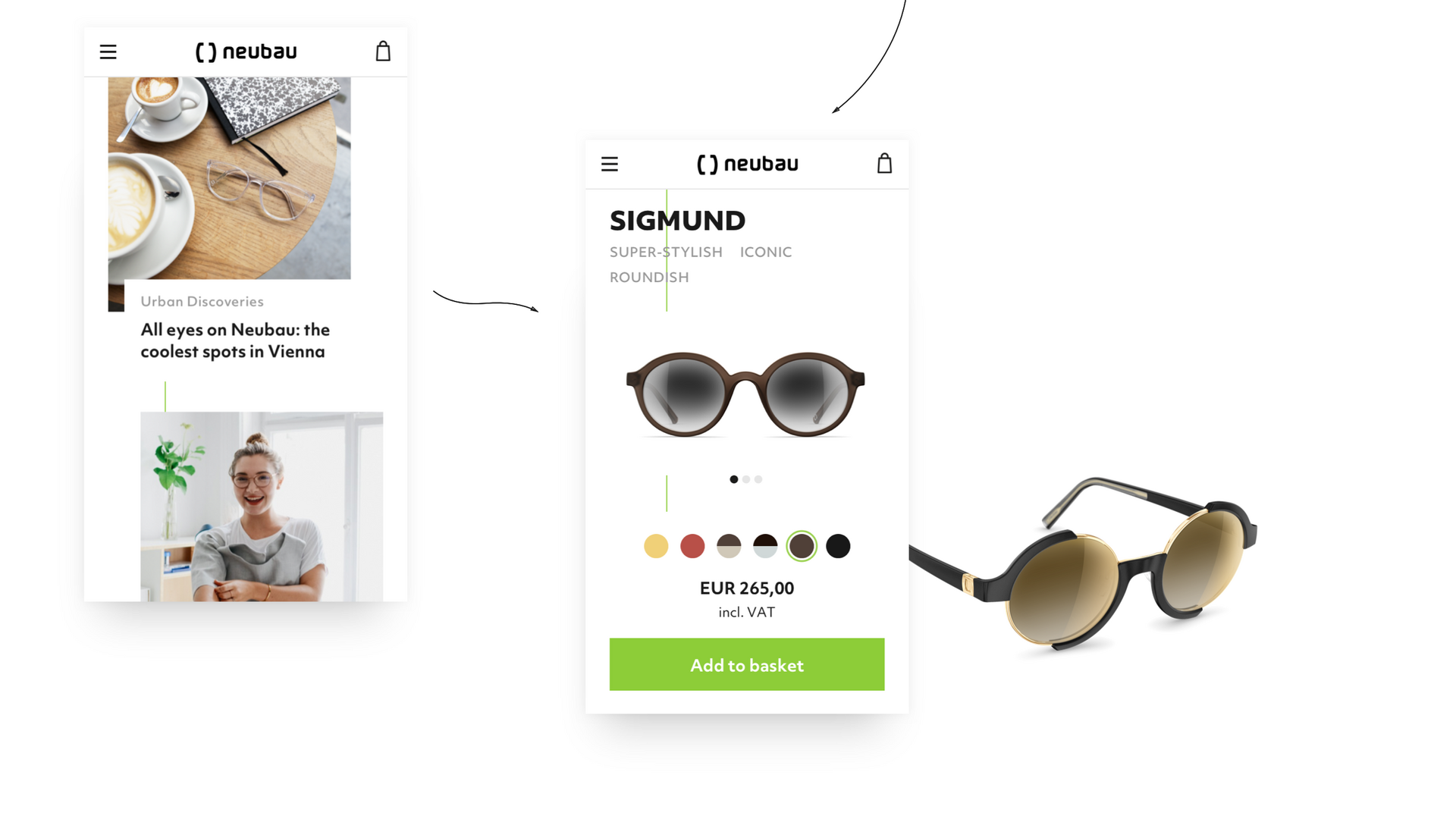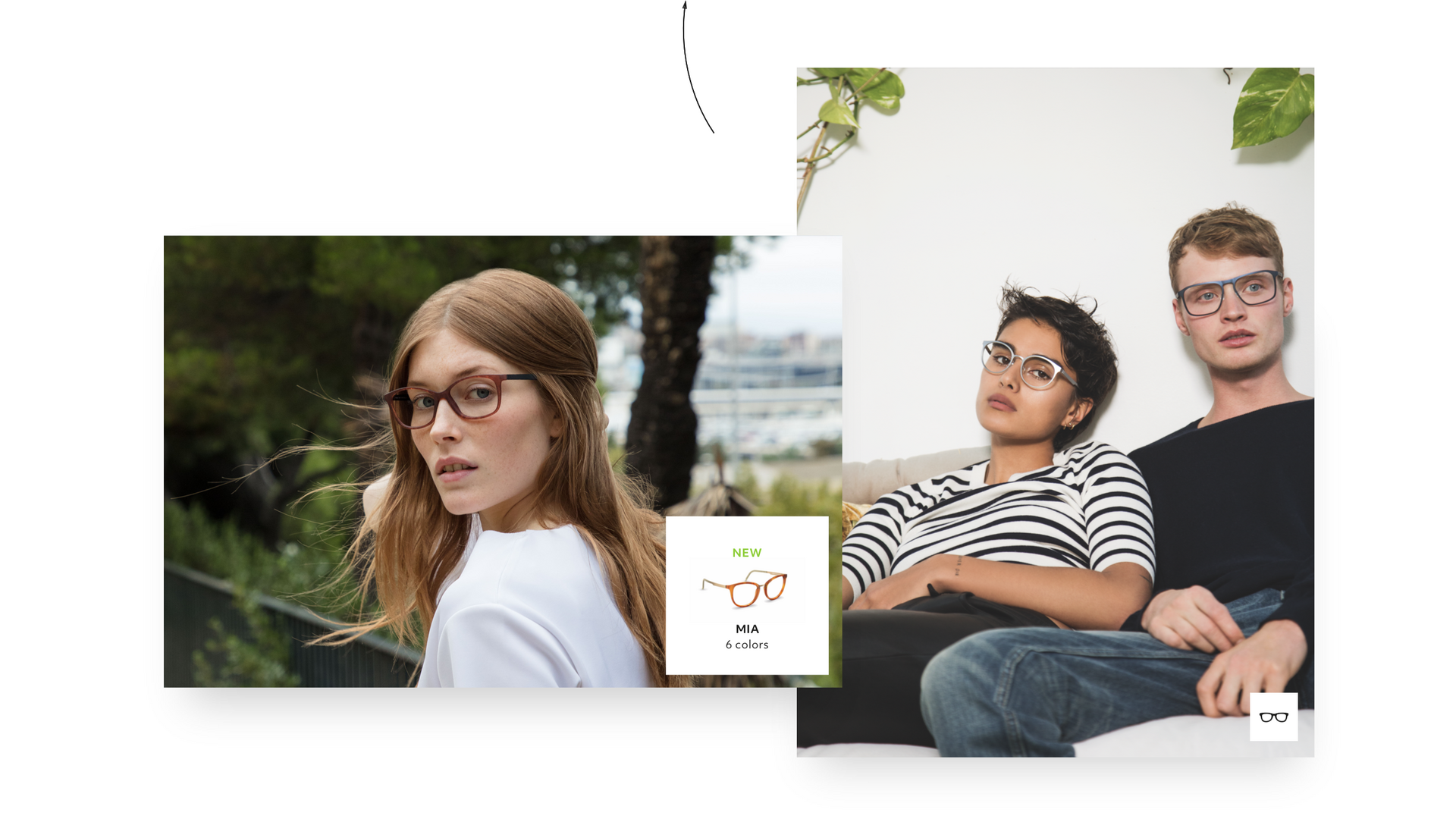 Fredmansky is an atypical digital agency, always considering both: online and offline.

A lot of interfaces, one backend. In addition to the usual connections such as the newsletter, many more were added due to the shop. The clou: to dock them all into one system with a little help from Vue.js.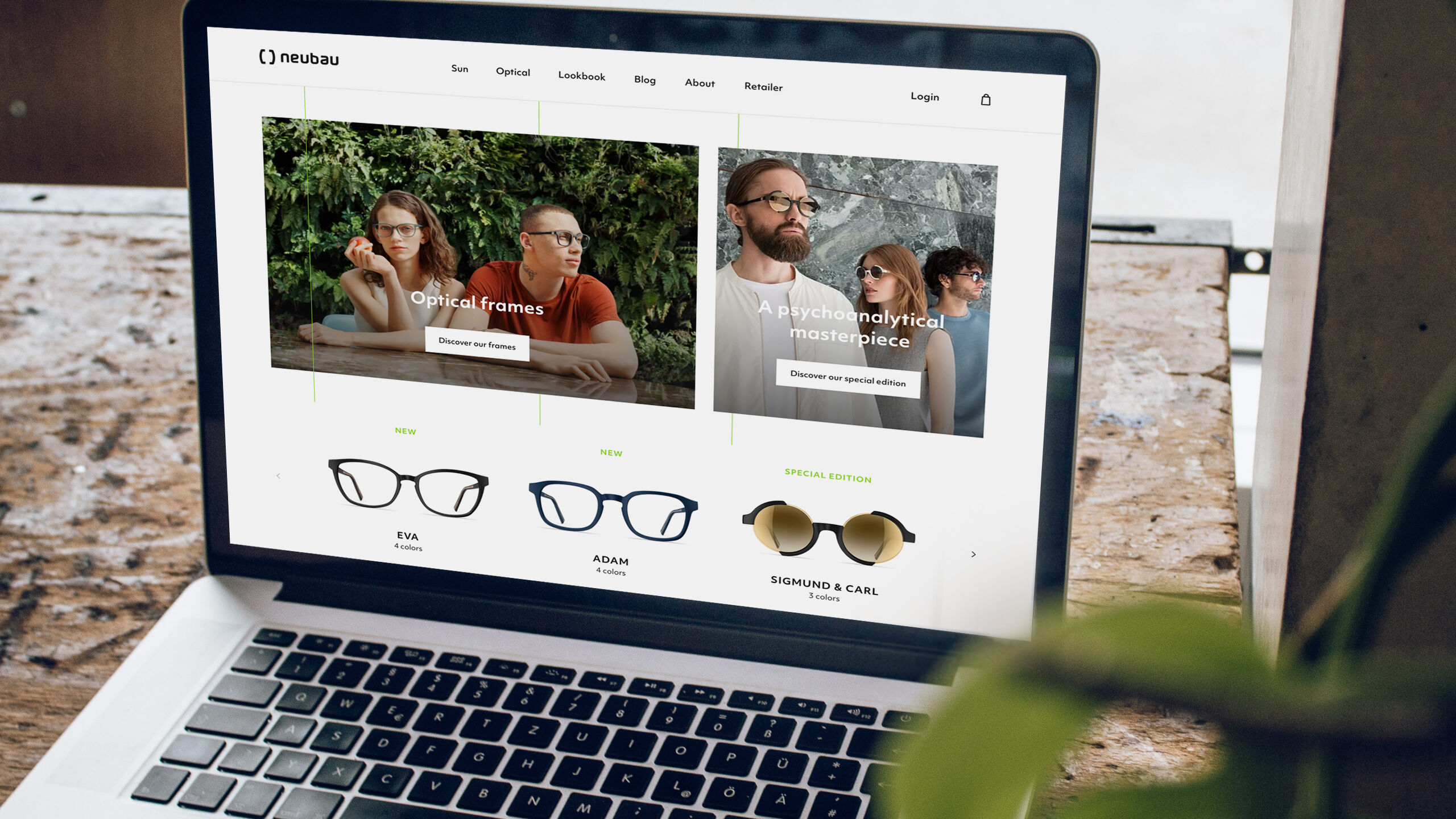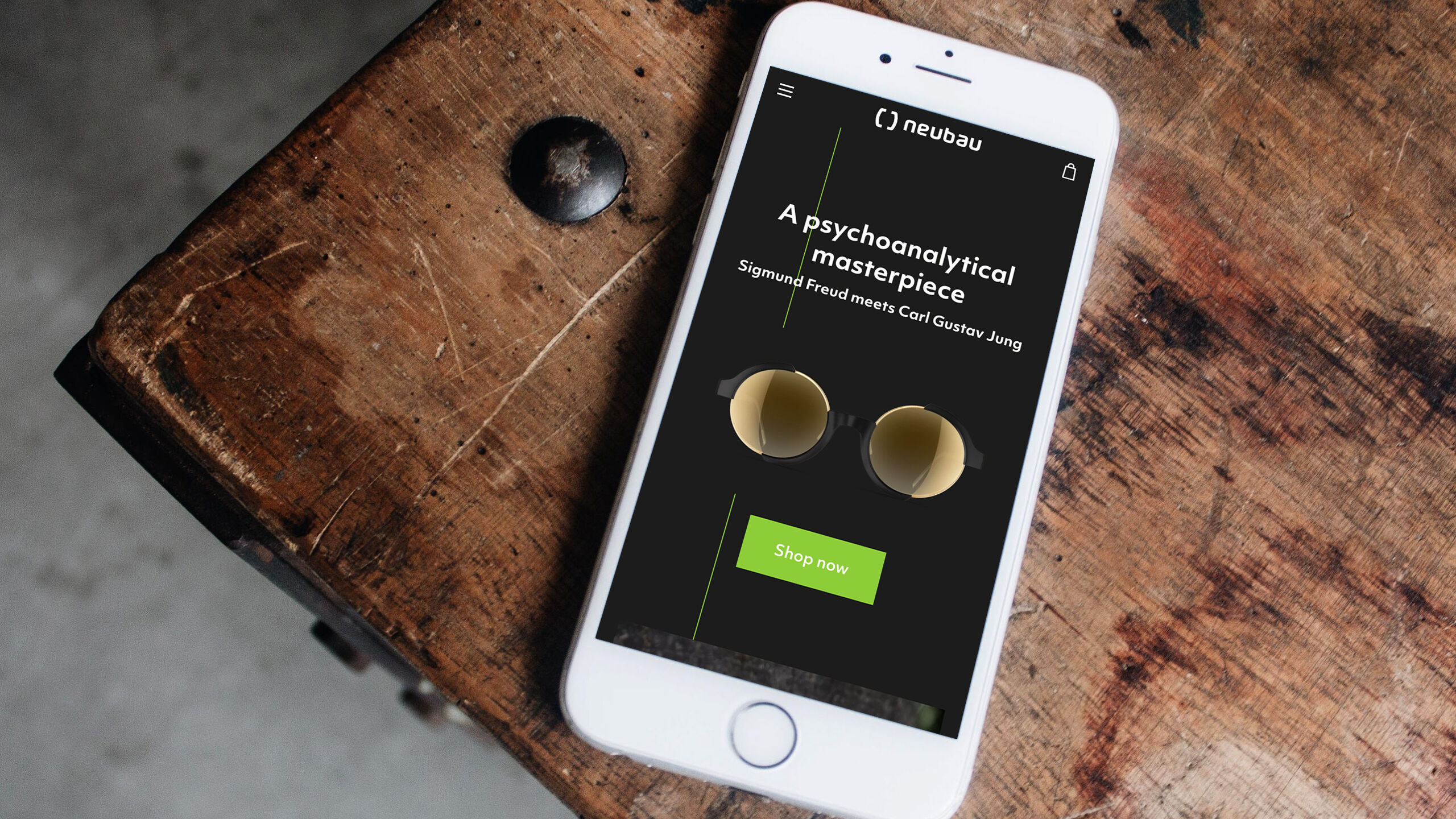 Copyrights Musik: Evenings – Friend Lover