Buy wine like a connoisseur
The story of 9Weine starts with the wine pros' friends, who would stand looking at the wine rack without a clue and ask the future founders for a recommendation. A good turn turned into a business idea. Working with Fredmansky moved a strong brand into the digital world.
9Weine is an online shopping club, offering a small selection of hand-picked wines at attractive prices. Investors also soon recognised the young start-up's potential. Their appearance on Austrian TV series 2 Minuten, 2 Millionen and a crowd-funding campaign brought financial support and publicity. It was our job to sharpen the brand positioning and put the technical finishing touches to the online shop.
Buy wine like a connoisseur – the claim says it all. Suitors on 9Weine do not need to know anything about wine, yet they can find the right vintage every time. Nonetheless, those looking to polish their expertise will also find interesting facts in each wine case. While the online shop needs to have an intuitive and simple selling style, the social networks leave some room for storytelling. Almost 12,000 fans are following the action on 9Weine – packed into a corporate design that stands out on social media.
Logo design,
Corporate design,
Packaging,
Graphic design,
Illustration,
Direct Marketing,
TV spots,
Research,
Brand workshop,
Positioning,
Strategy,
Consulting,
Campaigns,
Straplines,
Conceptual web design,
Web design,
E-Commerce,
SEO,
Online marketing,
Social media,
Content & editing
Customer
9Weine
Project team
Jennifer Egger
Isabella Fahrner
Fabian Freudenthaler
Project length
4 months
Website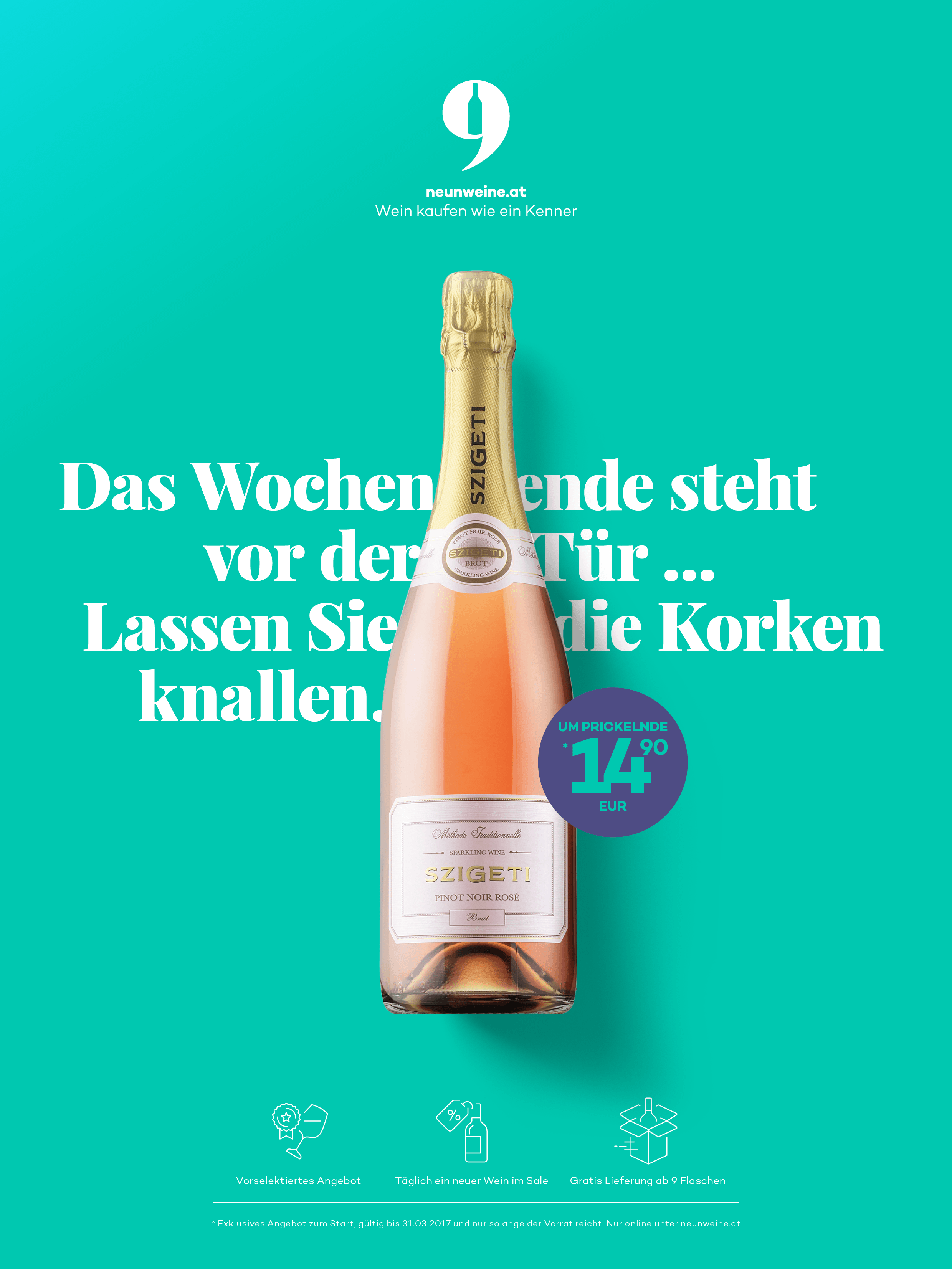 Even before the brand workshop, we ask about the pains in wine buying within this circle of contacts. Almost all felt that the oversupply in supermarkets is burdensome. The 9Weine Team confirmed this insight. This led to a brand promise and a strapline: "Buy wine like a connoisseur".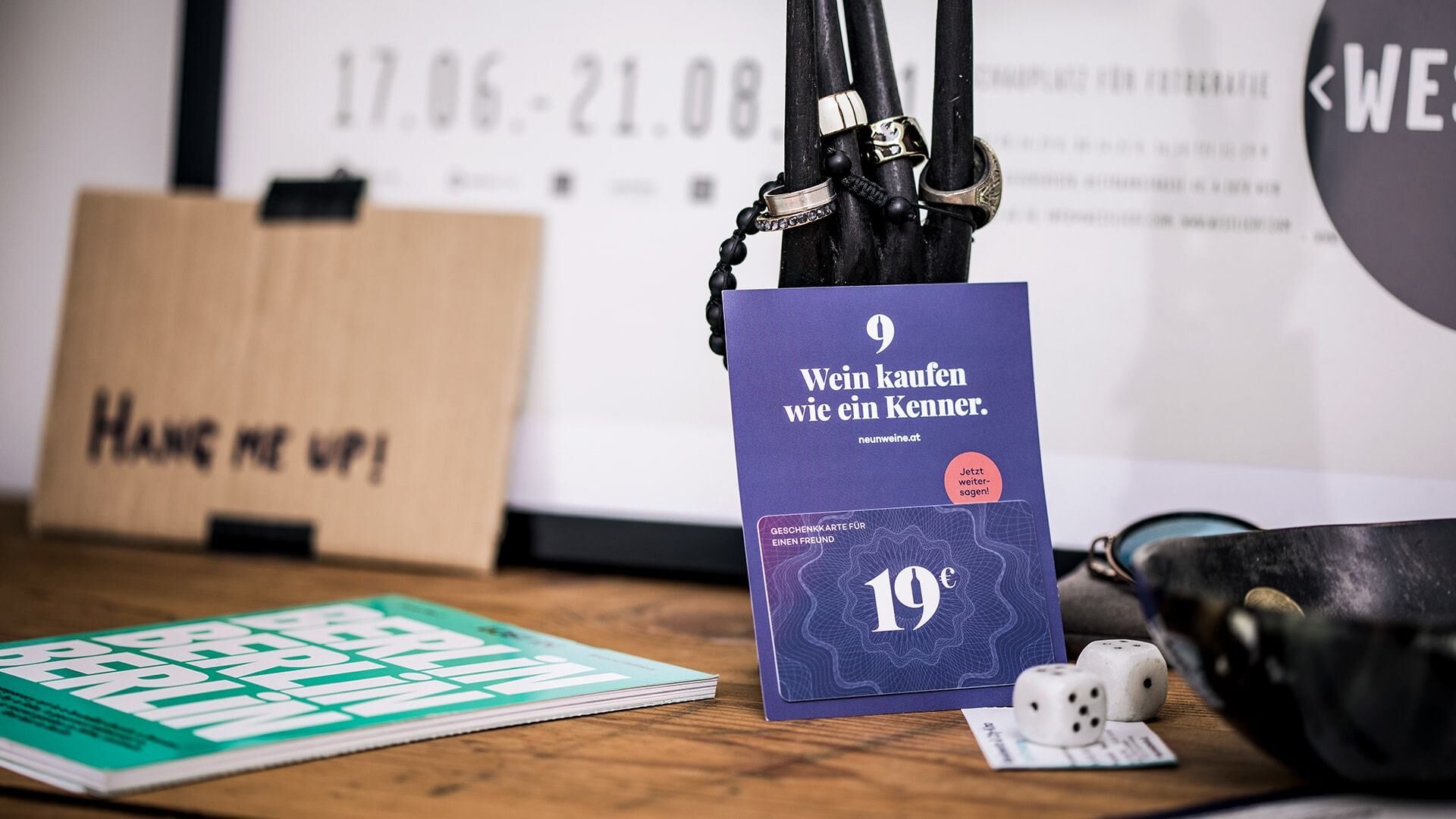 No-one needs to know anything about wine to get the right one to drink on 9Weine. But those who want to know more can. Every box contains valuable knowledge, which you can savour in small, manageable servings.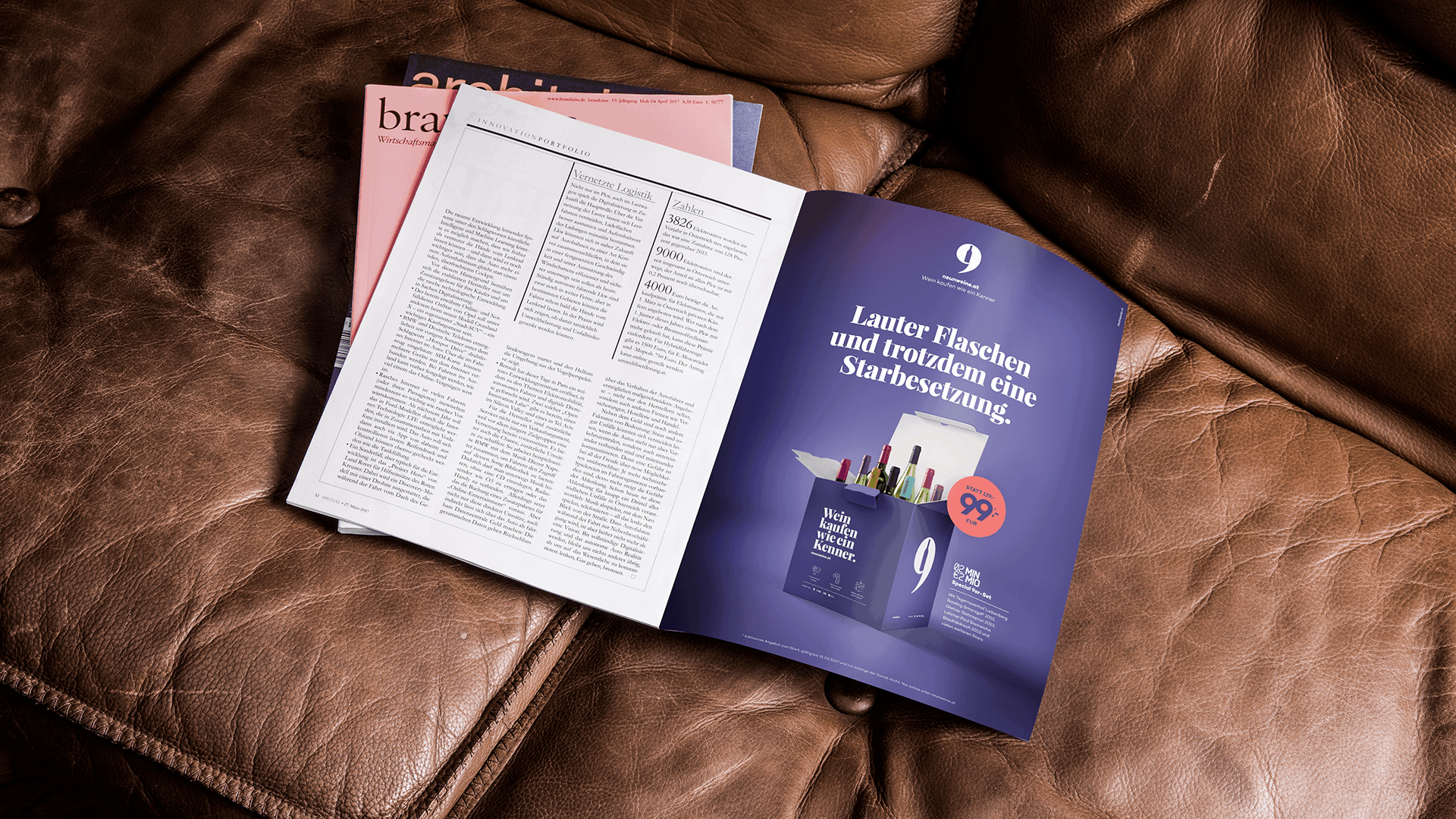 A consistent brand experience, from the moment of purchase through to unboxing at home.