Losing yourself. And finding yourself again.
There's poetry in a sensory experience - a person goes into the forest, grounds themselves, and finds their way back to nature. Making extensive use of emotional images and poetic language, in the main advertising campaign for the Salzburger Land region, we are promoting the attractiveness of forests as a destination for relaxation, a hiking paradise and a backdrop for adventure.
The year-round campaign by the Salzburger Land is designed to focus on forests as a place for all kinds of experiences.
Salzburg's "green lungs" account for more than half of the total area of the region - from valleys to idyllic mountain pastures right up to the tree line. The forests of the Salzburger Land are criss-crossed by an extensive network of footpaths and cycle routes. Guided hikes, themed routes and treetop adventure parks are all on offer. The forests also provide ingredients for regional cuisine, for ancient medicines and, last but not least, for wooden souvenirs and furniture.
We portray the forest as a desirable location for those seeking relaxation and adventure alike. As a mystical and vital natural and living space. The campaign focuses on people and their sensory experience of nature - the aroma of mushrooms, the soft bed of moss, the rustling of animals in the undergrowth, the babbling of water in the background.
For the recordings, we worked with regional testimonials and local heroes, whose tales were subsequently used in social media stories and other accompanying actions.
Photography,
Consulting,
Campaigns,
Wording,
Konzept & Design
Customer
SalzburgerLand Tourismus
Project team
Project partners
Project length
1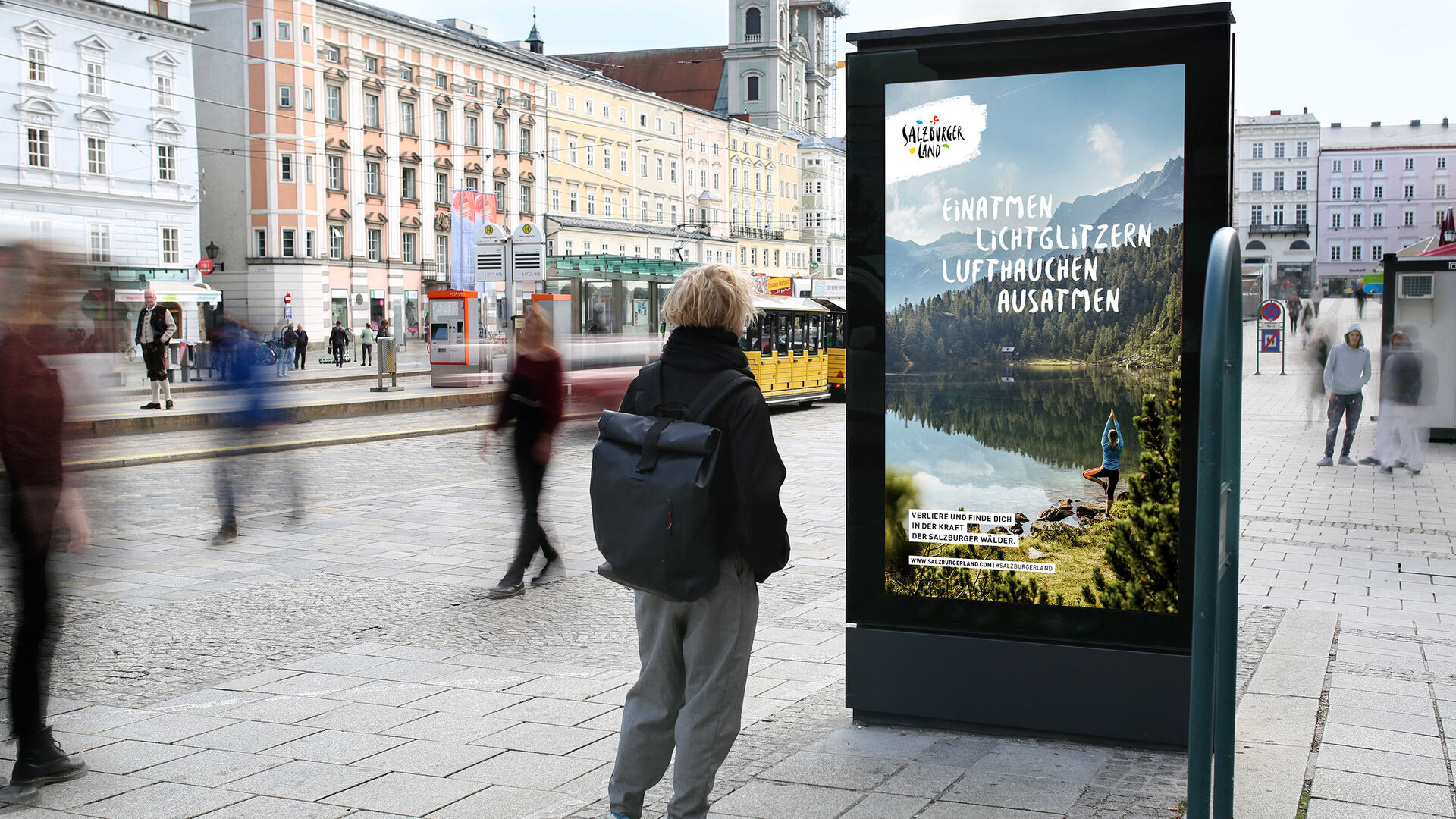 Go into the forest.
The light glitters between the branches.
Twigs snap underfoot as you walk.
Close your eyes.
Breathe in.
Smell the pine resin, feel the moss, hear the woodpecker tapping in the distance.
A sensory transformation.
Now breathe out.