Dirty business for some; the freshest job on the planet for the two owners. Titan do up motorcycles in professional style. Fredmansky fine-tuned the start-up's brand.
Their job's cool factor is beyond a doubt. But what looks like a hobby is a normal business – no less challenging than any other. In order to stand out among the significant competition from private tuners and household names, it took someone you'd jump on for branding as confidently as the Titan founders jump on their bikes.
We raised the brand to an international level without letting it lose its bite. The wording and placement of the type are raw, with the photo concept often demanding shots taken in adventurous style. But the advertising material couldn't leave any doubt that each conversion was made with the enthusiasm of a freak yet the precision of an expert.
Logo design,
Corporate design,
Graphic design,
Direct Marketing,
Photography,
Research,
Brand workshop,
Positioning,
Strategy,
Product development,
Naming,
Straplines,
Conceptual web design,
Web design,
Video & motion design
Customer
Speichenwerk Cycles GmbH
Project team
Johannes Mentasti
Martina Raminger
Christina Zettl
Project length
3 months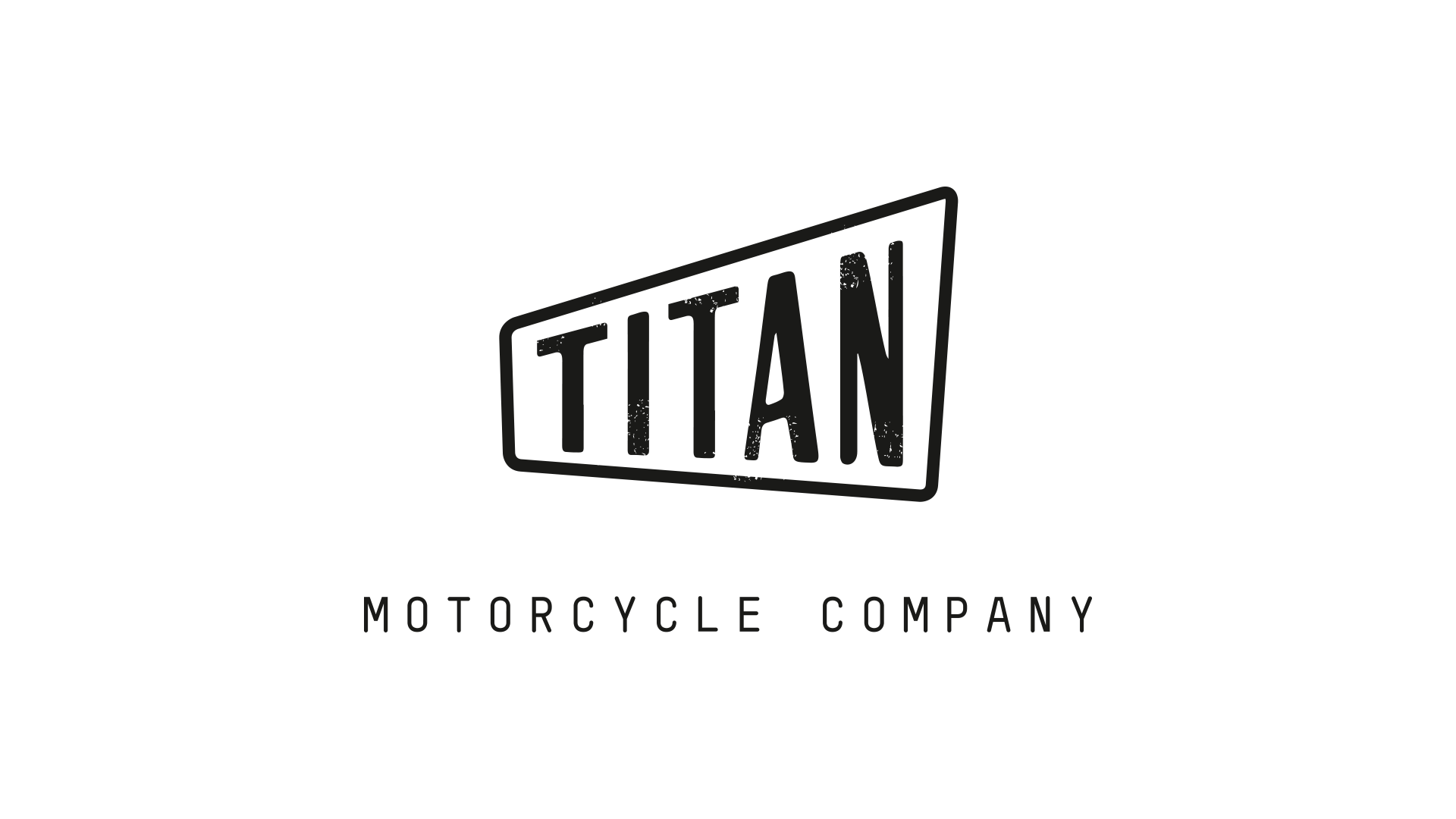 The headlines could be quotes from the Hells Angels. They almost are, too. The lines come from biker jargon and speak to a whole community straight from the soul.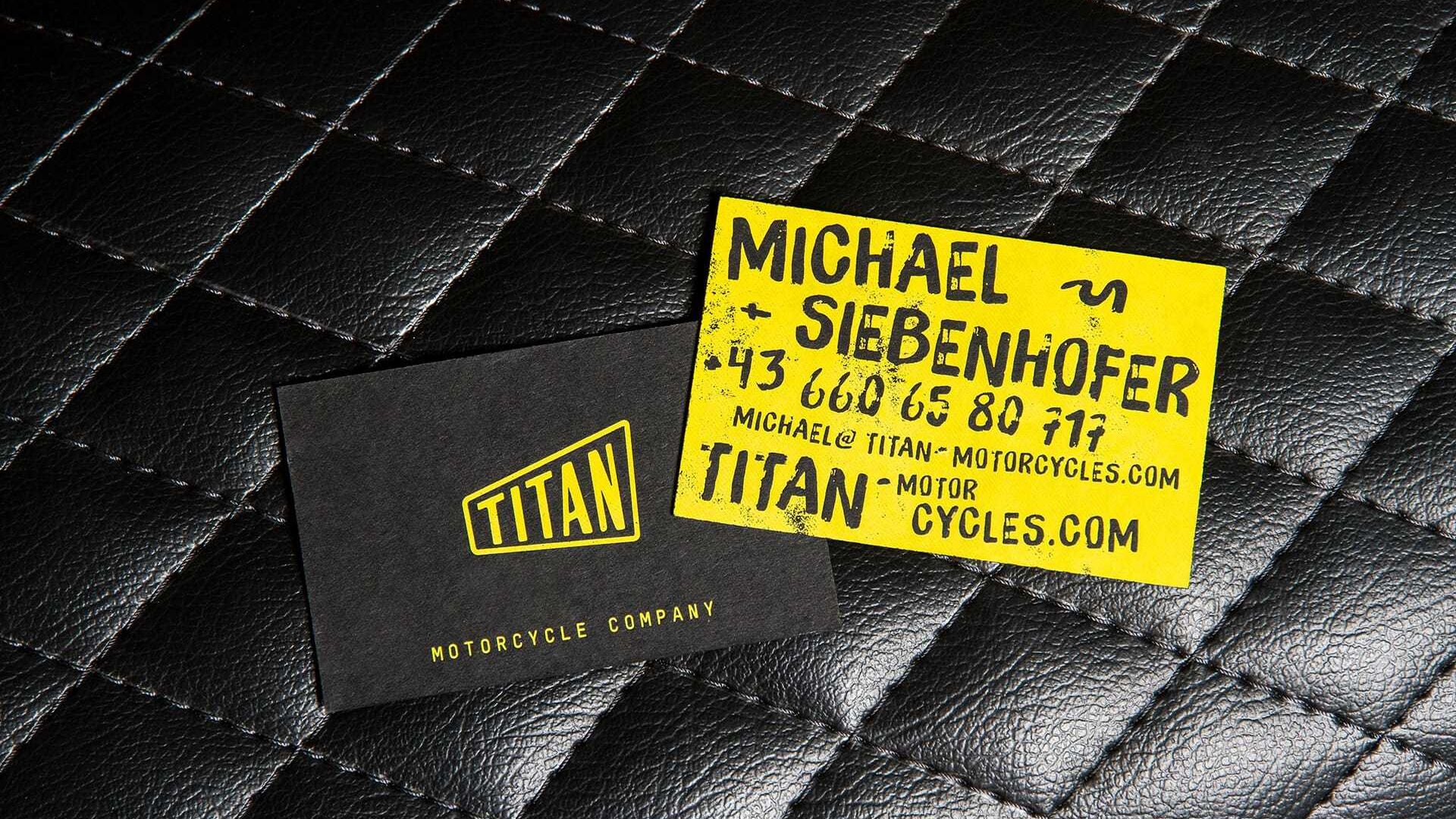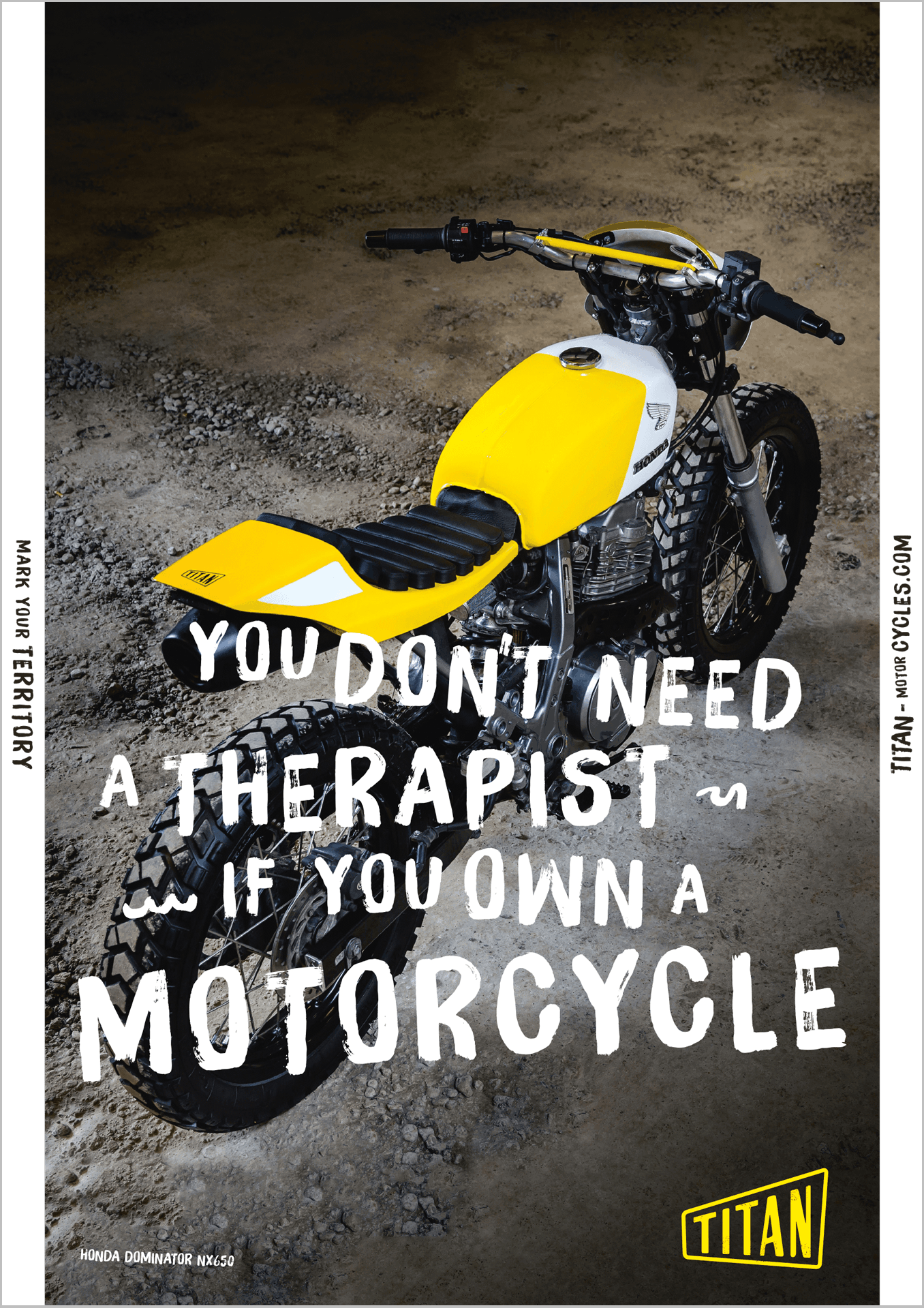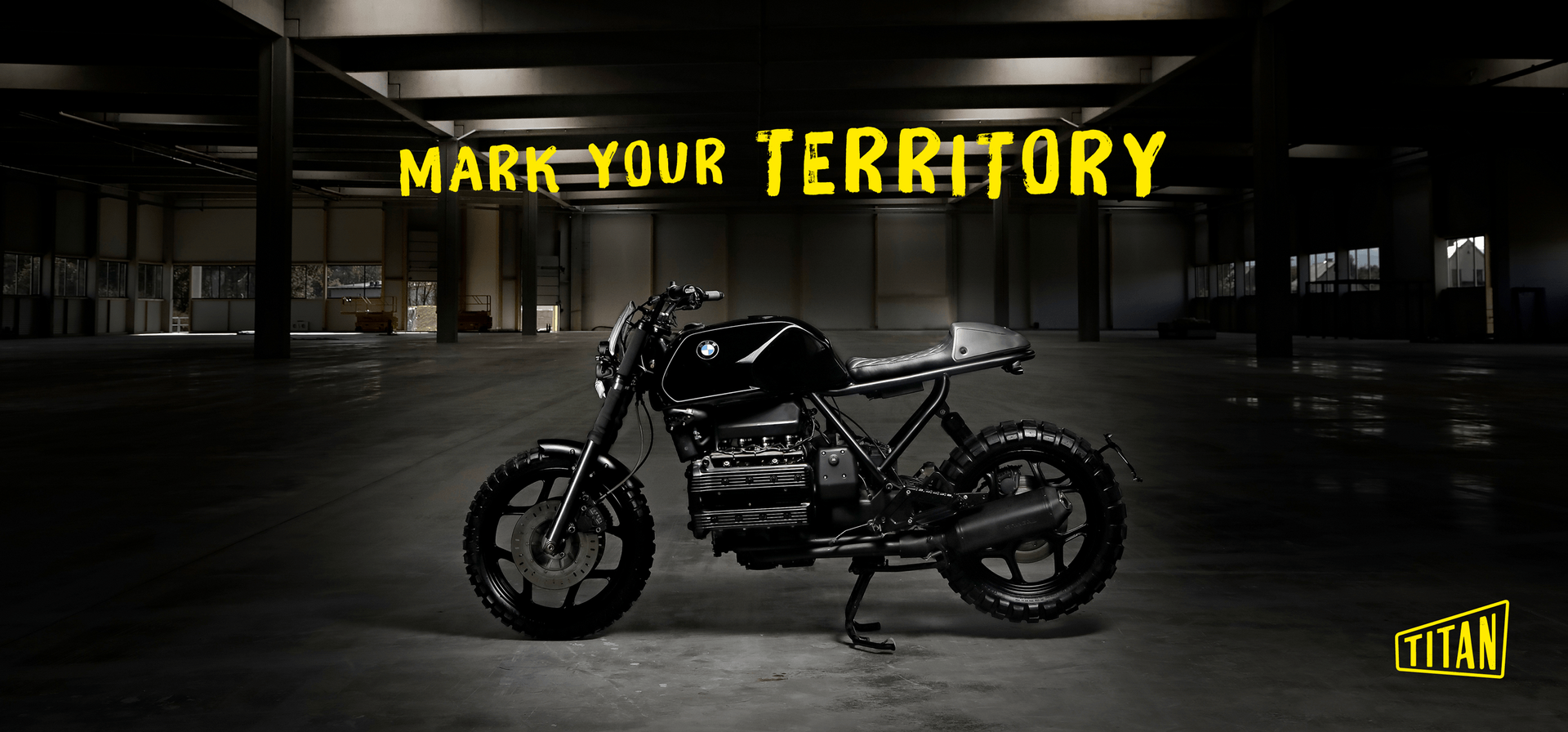 As good-looking as they are, the bikes are not made for the garage, but for adventuring. That's why exquisitely touched-up product photos or even cut-out bikes would have been out of the question. We looked for the roughest places to take the photos. Good job.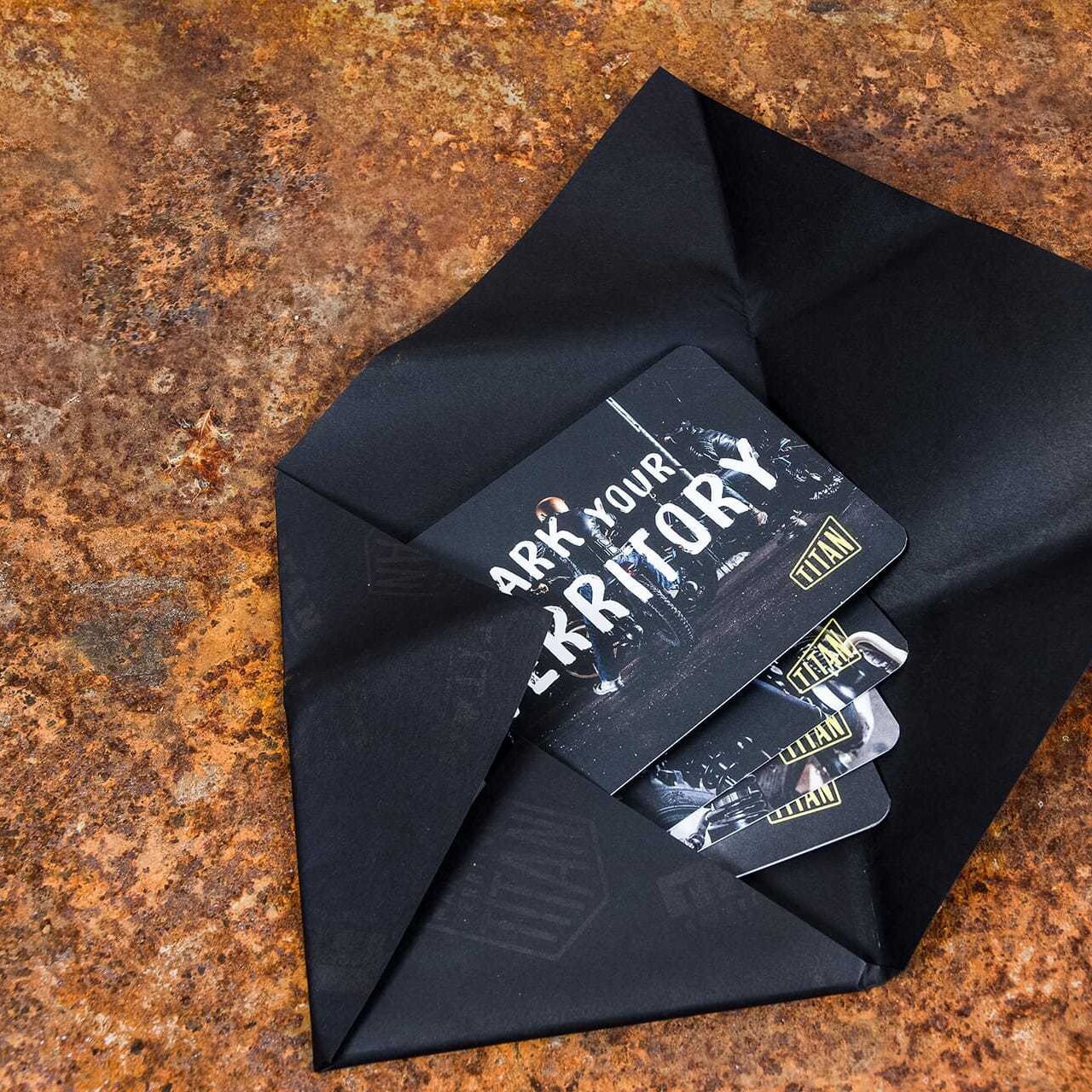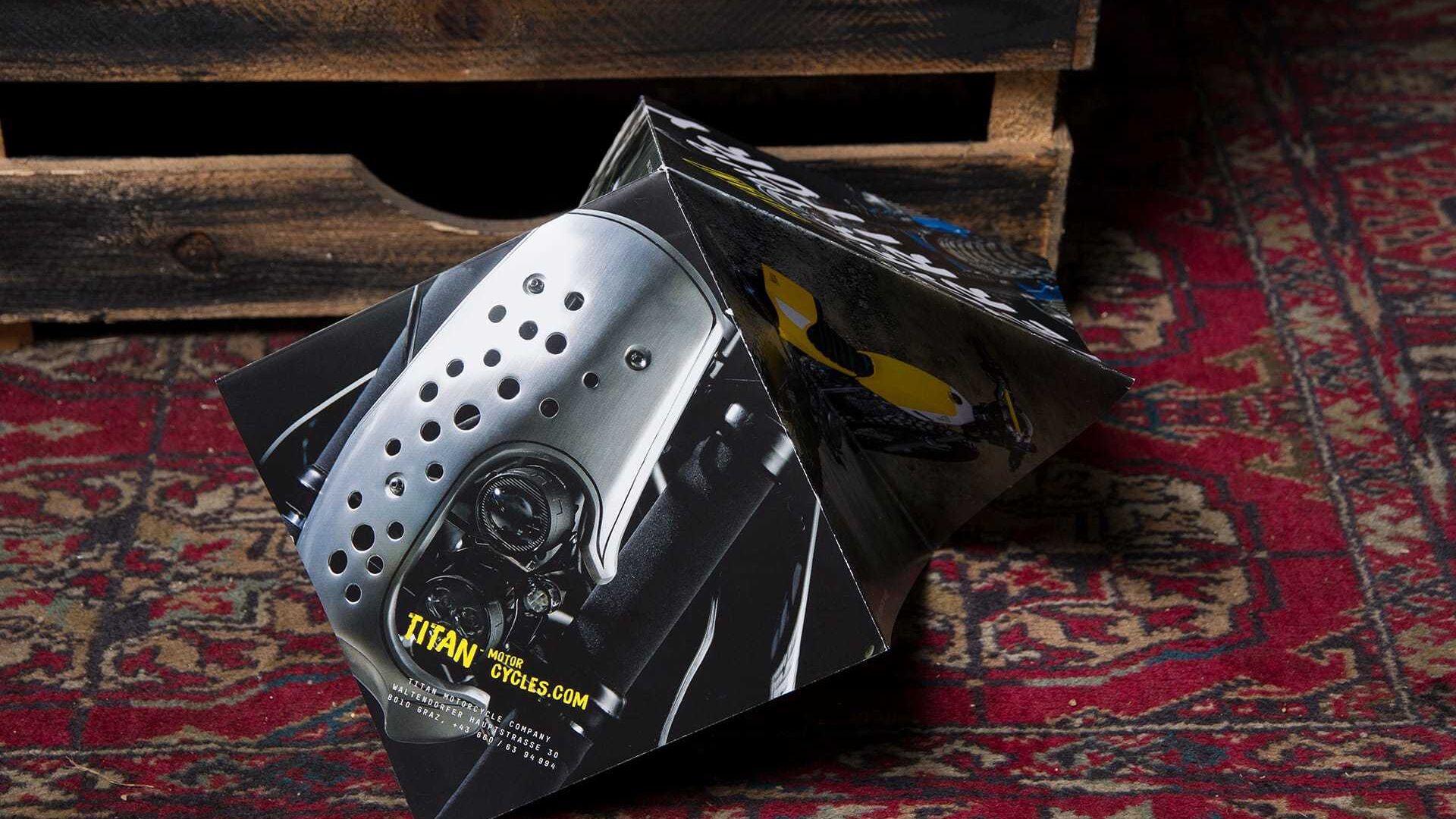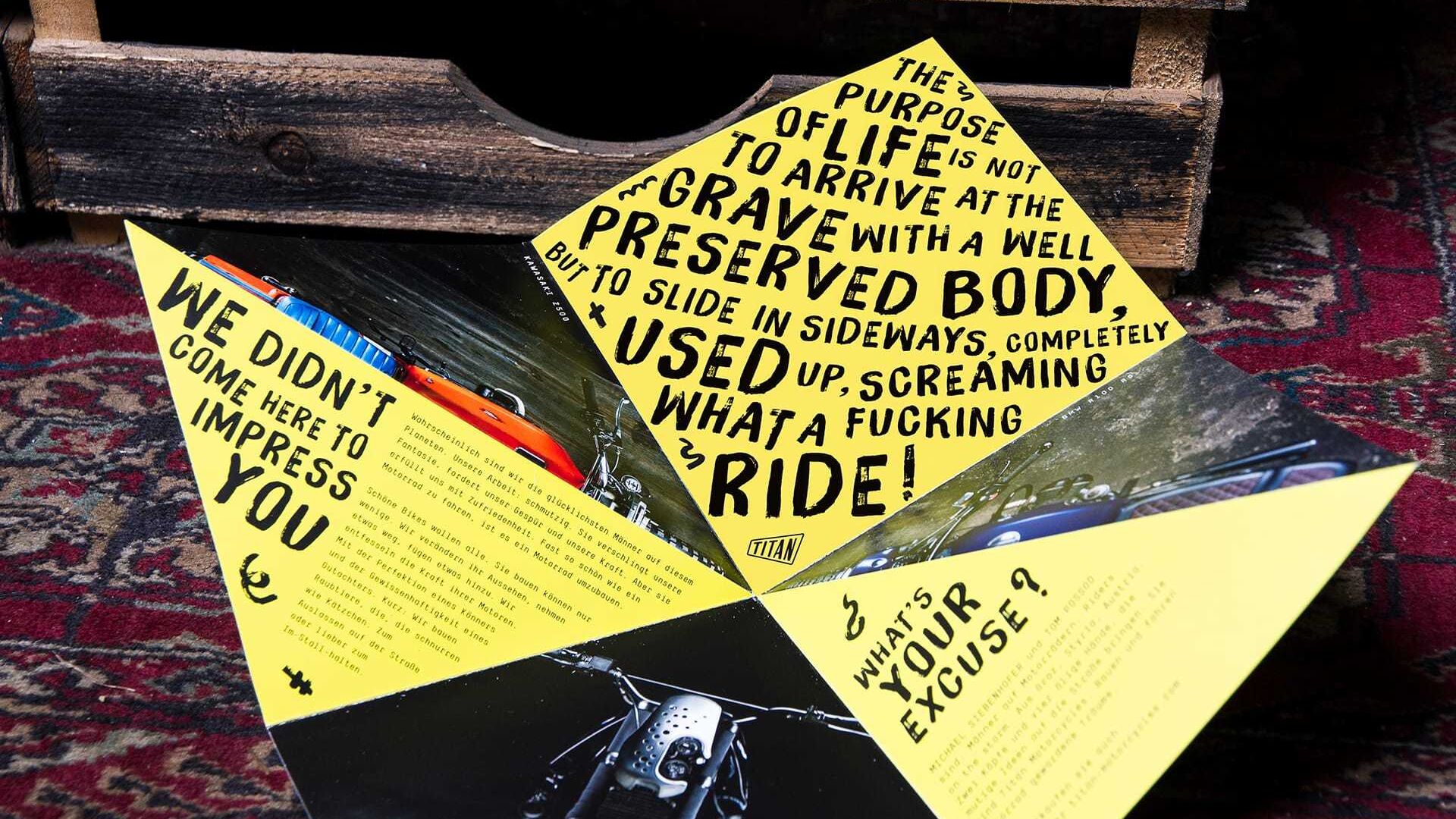 Every bike tells a story. One before Titan and one after. Tom Possod and Michael Siebenhofer document each change meticulously. As they explain: "you always know a bike's got good when you can't imagine selling it."