When is a bank a big bank? When it holds a large amount of capital? When it has gone international? We are willing to say that even an individual branch can be a big bank. It just comes down to how you define size.
The Volksbank Linz-Betlehemstrasse provides a friendly and personal touch, much like a regional branch. At the same time, it is highly capitalised and decisions are made independently on site. Our job was to take this unique formula and develop a large-scale image campaign. 

Mit dem Begriff der Großbank verbinden viele ein groß dimensioniertes, breit aufgestelltes Kreditinstitut. Was groß ist, gilt oft auch als unpersönlich und vielleicht sogar undurchschaubar. Diese Sorgen bewahrheiten sich bei der Volksbank in Linz definitiv nicht. Wir haben Begriff der Großbank neu definiert. Auf handverlesenen 16- und 24-Bogen-Plakaten im Zentralraum, auf Digitalen City Lights sowie mit Anzeigen in lokalen Medien.
Graphic design,
Consulting,
Campaigns,
Video & motion design,
Ads
Customer
Volksbank Linz Betlehemstraße
Project team
Rodrigo Pérez-Ramerstorfer
Project length
1 month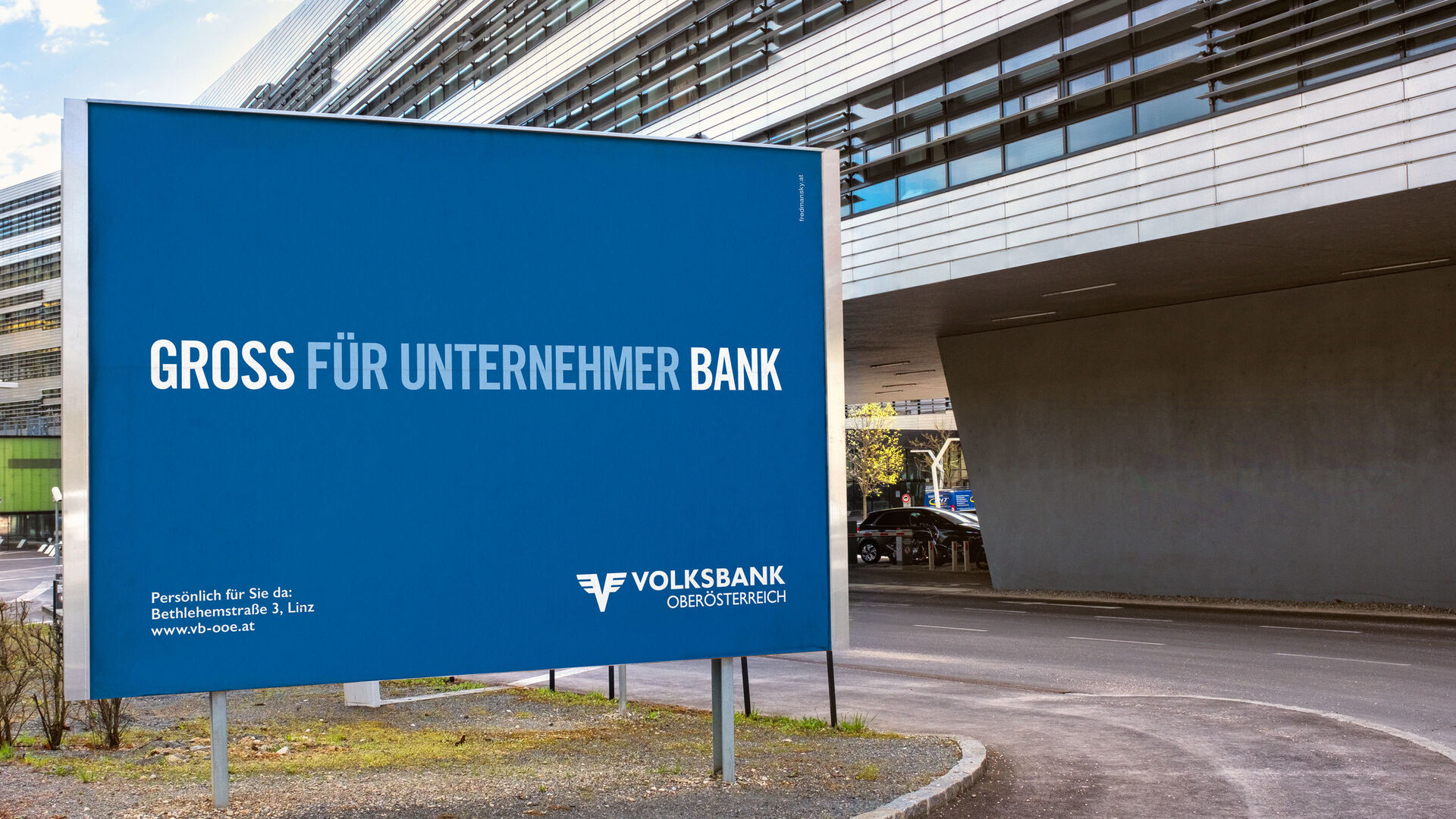 We chose the advertising media strategically, opting for a mix of posters, rolling boards and digital advertising displays to make a big impact as efficiently and economically as possible.
"Listening, close relationships, and person-to-person consulting have come back as more valuable assets. Even in the age of self-service and digitalisation."